On 30th September, 2015,a young leopard, no more than 3 years old, made its way from Rajasthan's Kumbhalgarh National Park to Sardul Kheda village of Rajsamand district, where its head got stuck in a pot, probably while it was looking for water.
This story has a happy ending. The villagers who found the shell-shocked leopard roaming around with its head trapped in the pot informed the Forest Department, whose personnel tranquilized the leopard and set it free back in Kumbhalgarh's forests.
However, numerous incidents of leopard "straying" don't end in the same way. In June, 2015, a leopard that had entered Tatuarah village in West Bengal's Purulia district was brutally killed and hung from a tree. Its paws and tail were hacked off. In August the same year, another leopard was beaten to death in Assam's Sivasagar, which has been a hub of man-leopard conflict for a long time.
Losing forests and spread of urban areas is forcing leopards to come out of the jungles in search of food. It's also a trigger to many a conflicts with people.
Caught in the human jungle
According to estimates by the NTCA, India's forests may host 12-14000 leopards. This estimate however is based on the arbitrary extrapolation of an estimated population of 7,910 leopards dwelling in tiger habitat.
The most adaptable big cat, leopards are capable of residing in almost every conceivable type of habitat, ranging from the tropical evergreen forests of the Western Ghats and Arunachal Pradesh, to dry scrubland surrounding villages in Rajasthan and Gujarat, and the tea gardens of Assam and North Bengal.
Perhaps it is this adaptability of the cat that makes it prone to being caught in the human jungle.
Leopard-human conflict is extremely common, as more and more of them are forced to dwell cheek-by-jowl with humans who destroy their forests and hunt their prey. For instance, up to 18 percent of the Reserve Forests surrounding Guwahati have been encroached upon. These forests are home to a sizable number of leopards. Not surprisingly, man-leopard conflict has shot up greatly in recent times, with 6 major incidents being reported in the first 3 months of 2012 alone.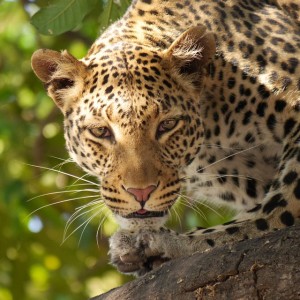 Similar trends are being reported from across the country-a spate of leopard attacks on humans has been reported from Southern Karnataka recently, where forests are under severe threat from cattle grazing, the timber trade and encroachment.
Panicked residents of cities and villages who spot the big cat in their midst frequently attack it, without realising that the vast majority of leopards don't see humans as prey. Untrained, under-equipped and overstretched forest department personnel are often forced to confront bloodthirsty mobs without police support. The ever-increasing nature of human population means that such incidents are becoming more commonplace.
Leopards also frequently hunt livestock, provoking the ire of farmers and herders, who then demand that the Forest Department trap and remove leopards which "belong to them". The trapping and release process, which is often marked by the arbitrariness of the release location, only further exacerbates conflict, and trapped leopards tend to be involved in conflict situations far more than normal ones.
Peaceful coexistence
It doesn't always have to be this way, though. The ever opportunistic felines have always dwelt alongside humans. A 2009 camera trap survey in Maharashtra's Ahmednagar by eminent wildlife biologist Vidya Athreya found a high-density (about 7-9/100 sq. km) population of leopards living in sugarcane fields, with the nearest forest patch being over a 100 km away. (Read more on this study here.)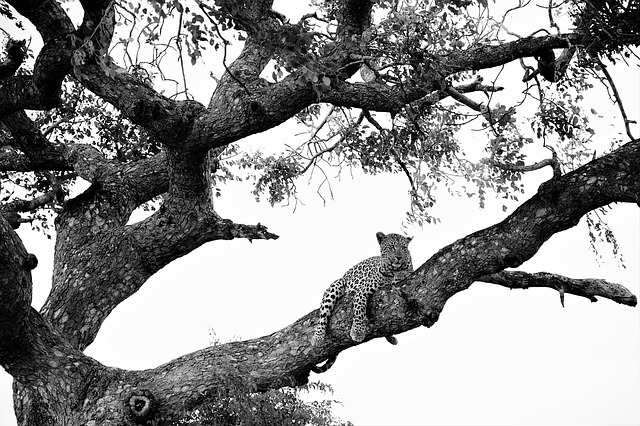 The situation there is truly one of co-existence, for hardly any of the thousands of humans who work in the fields daily, or live near them, has ever been mauled by the big cats.
Similarly, frequent reports of sightings of leopards and their cubs from tea gardens abutting the forests of North Bengal and Assam seem to indicate the presence of resident populations within the gardens themselves.
Thus, an absolute spatio-temporal separation between man and leopard may not always be possible. But does this mean that lynching of leopards in human habitations is bound to happen? The unique"Mumbaikars for SGNP" initiative seems to think otherwise.
Live and let live
The 103 sq. km Sanjay Gandhi National Park (SGNP) is located in the heart of Mumbai-one of the very few instances in the world where a major patch of natural habitat is located within a bustling megalopolis. Sanjay Gandhi National Park and the adjoining Yeoor range are home to as many as 35 leopards, and these spotted felines frequently enter urban neighbourhoods in search of their favourite prey-feral dogs.
A steady rise in encroachment on this last, great patch of urban forest, coupled with a steep increase in the feral dog population, as a result of improper garbage disposal, caused man-leopard encounters to become more frequent. In 2004, as many as 10 residents of Mumbai's suburbs were killed in leopard attacks, and while the number of fatalities has fallen since, the threat of conflict has by no means abated. 3 children were killed in as many weeks in 2013.
MSGNP aims at documenting the park's leopard population in detail, in particular, focusing on monitoring those leopards which live near human habitation. MSGNP reached out to forest officials, the civil administration, the police, and most importantly, the people living in and around SGNP, involving them in conserving the park's habitat, while disseminating awareness regarding man-leopard conflict.
Bilingual posters containing a list of "dos and don't" as regards the sighting of leopards were created. Locals were encouraged to refrain from harassing or chasing leopards, while reporting sightings to the Forest Department. The police was made aware of its role in ensuring crowd control in the event of man-leopard conflict, while Forest Department personnel were urged to give up on ad-hoc translocations of leopards trapped in human habitations.
As a result, there has been a general rise in awareness among all stakeholders regarding man-leopard conflict. Previously, the very sighting of a leopard near human habitation would lead to demands by desperate residents for the trapping of the concerned animal. Now, however, residents are aware of the fact that the vast majority of leopards don't consider humans to be prey. Trapping itself is an extremely risky process that often inadvertently leads to the death of conflict animals.
This success story isn't hard to replicate. A generally high level of cultural tolerance for big mammals has enabled India to hang on to 4 of the 5 species of big cats that have historically existed here. This tolerance, which is under strain due to anthropogenic pressure on natural habitat, needs to be harnessed in order to provide a safe future for India's leopards, tigers, lions and last but not the least, of its 1.2 billion people.
More Related Stories,
Government Revives Plans to Save The Snow Leopard
10 Facts About The Clouded Leopard
Clouded Leopard Photographed After 10 Years in Buxa Tiger Reserve