Clouded leopard (Neofelis nebulosa)
1. Clouded leopard is more at home on trees than on the ground.
2. It has short legs and broad paws that help in climbing trees.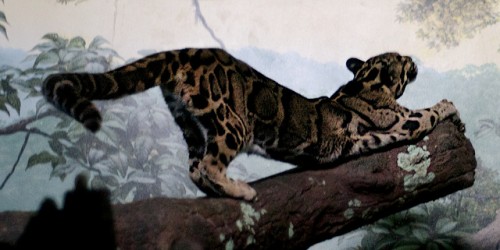 3. It has a tail almost equal to the body length. The long tail helps the leopard in balancing on long branches and jump from tree to tree.
4. It has the longest canine teeth of any living feline.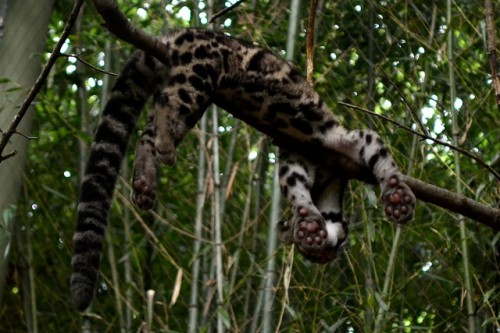 5. Clouded leopard teeth and jaws are remarkably similar to the primitive members of the extinct group of saber-toothed cats.
6. It can climb while hanging upside-down under branches and descend tree trunks head-first.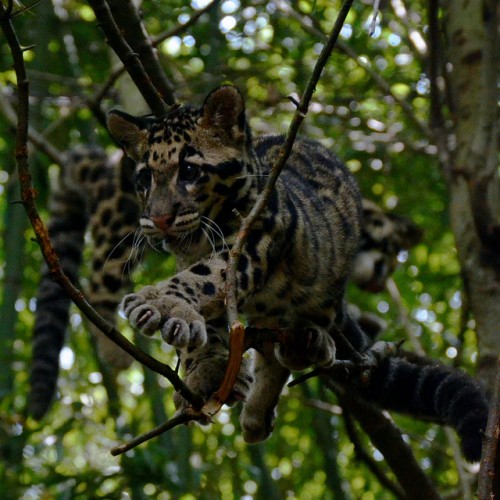 7. It is an excellent swimmer.
8. The forests where it lives are vanishing at the rate of 10 percent per year since 1987.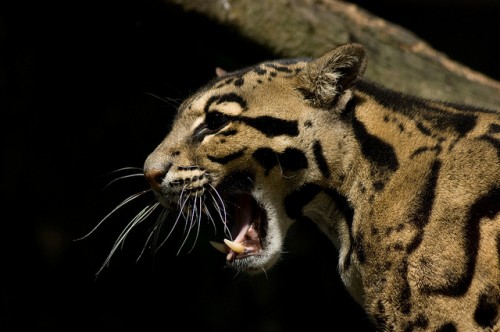 9. It is hunted for its teeth, decorative fur and bones.
10. The wild cat remains elusive and is difficult to spot in the wild. Its image was recently captured though through camera traps in India's Buxa tiger reserve after a decade.
PROTECTION STATUS
IUCN Red List: VULNERABLE
CITES:APPENDIX I
More Related Stories,
Black Leopard Spotted in Karnataka Forest
Hand Raised Clouded Leopard Begin New Life in Manas
Image via cc/Flickr via Spencer Wright,Charles Barilleaux1, Charles Barilleaux2, Charles Barilleaux3