India's foremost wildlife channel Animal Planet has announced its 5th annual campaign to protect and conserve the tiger population in India. Bollywood's leading actor Sonakshi Sinha is the face of Animal Planet's 2016 WHERE TIGERS RULE campaign.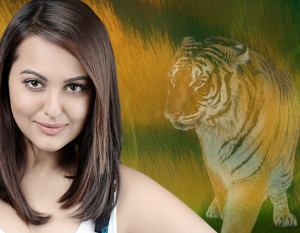 "Danger Se Darr Nahi Lagta Endanger Se Lagta Hai" said Sonakshi Sinha expressing her long held emotion on the tiger crisis in India. The campaign will have Sonakshi Sinha inviting viewers to watch the month long programming on tigers and will relate her affection and dependence on her mother to a cubs' love for their mother.
Everything About Tigers
Starting March 1, every night at 9 PM, Animal Planet will offer viewers an unprecedented access into the lives, habitats, behavior of various tiger species. WHERE TIGERS RULE will bring to fore captivating stories of tigers – their co-existence with humans, the threatening environment and the conservation efforts of leading experts from India and around the world.
Filmed in breathtaking landscapes located in India's magnificent forests, grasslands and protect reserves, including Madhya Pradesh's Kanha and Bandhavgarh National Parks, Uttarakhand's Jim Corbett National Park, Rajasthan's Sariska and Ranthambore National Parks, West Bengal's Sunderbans, and Maharashtra's Tadoba; WHERE TIGERS RULE provides an intimate look into the mysterious world of the tiger.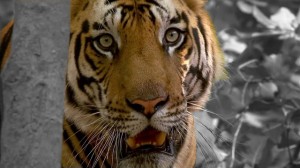 Revealing her true passion for wildlife leading Bollywood Star Sonakshi Sinha said,
"I feel fortunate that I can participate in this wonderful cause and be a change agent. I believe that humans have to respect other species and their habitats and adapt to co-exist. My parents took me to a national park to see a tiger and I would certainly love to take my children one day and show them this magnificent creature."
Nearly half of the tiger species in the world have been wiped out in the last 100 years. Out of the nine species of tigers, four are extinct in the wild and five are endangered.  India is home to more than 50 per cent of the tiger population in the world and therefore the epicenter of all action.
Watch the teaser…
More Related Stories,
Tigers Living Outside Protected Areas In Maharashtra