The Uttar Pradesh Police rescued six rare wild cats from poachers who were on the way to Andhra Pradesh with the wild loot. The animals were being smuggled to Hyderabad. Among the rescued animals were five caracal cubs and one leopard cub. Both these species are protected under Schedule I of the Wildlife Protection Act 1972. Caracals are highly elusive wild cats and hardly seen in the wild.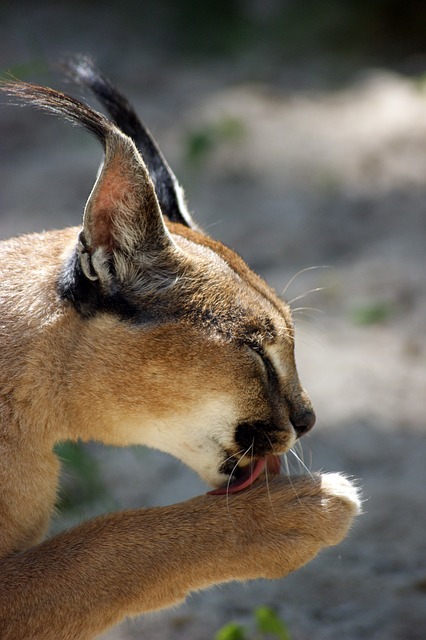 The animals rescued and rehabilitated with the help of Wildlife SOS, are now being taken care of at the Lucknow Zoo.
Catnapping 
The wild cats were first spotted when a car with three men was intercepted by the Uttar Pradesh police and the six animals were found inside. Unfortunately, only one of the poachers could be arrested and the remaining two escaped. The poachers had covered their number plates with mud in a deliberate attempt to escape detection. The animals which were kept in a tiny wire cage were transferred to the care of veterinary doctors at the Lucknow Zoo.
Read More: Conservation Of Fishing Cats In Eastern Ghats Of India
The Unusual Cats
Caracals are medium sized wild cats with tufts of hair at the ends of the ear. This rare species is not very well-known and hardly ever spotted. These wild cats are nocturnal, very agile, great jumpers and fighters. Elusive by nature, caracals are good hunters and found in small herds. They inhabit dry, arid regions and moist woodlands.
Caracals have been spotted in a few places in Uttar Pradesh such as Banda and Pilibhit. They are also found in northern MP, Gujarat, Haryana, Punjab and Rajasthan.
The District Forest Officer believes that the poachers must have been on the trail of these animals for months and since they were being transported alive, they were perhaps being taken to be displayed as show animals or as pets.
Read More: Discovery Communication To Fund And Conserve 1 Million Acre Tiger Habitat
Due to the elusive nature of the species, it was quite a task to identify the animals nabbed from the poachers. Moreover it is for the first time in the history of wildlife seizures that this species has been found in the hands of poachers. This is conclusive proof that the caracals are yet another among the species that are on the list of poachers in the country.