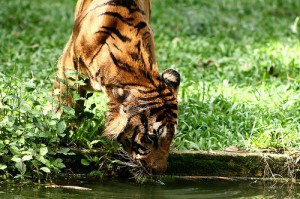 Why is the forest important? What can children do to save wild cats like tigers and leopards? How can man-animal conflict be resolved peacefully? These are few of the questions that will be answered by forest department officials as they speak to school children living near the Suhelwa and Katarniaghat sanctuaries in Uttar Pradesh. Both sanctuaries are inhabited by tigers, leopards and other wonderfully creatures of the wild that need constant monitoring and protection.
The forest department in association with NGOs will soon launch a special 'intelligence-gathering training programme' for children from schools near the sanctuaries. It is a move to educate the next generation, make them aware about the poaching activities going around in the forest and also strengthen the local community to crackdown poachers and stop wild killings.
Speaking to Times of India Rajiv Chauhan, secretary, society for conservation of nature said,
"The programme will be conducted jointly by forest personnel, volunteers of NGOs, police and customs officials, who will discuss with schoolchildren crimes against wildlife and ways they can work together to minimise them. The children will also be educated through film shows, where they would be made aware about the modus operandi of wildlife criminals."
Enchanted Forests
The Katarniaghat Wildlife Sanctuary is located near the Indo-Nepal border in the Tarai region. It is part of the more popular Dudhwa Tiger reserve that is known for its tiger population. The sanctuary though is teeming with many other critical and endangered species other than the tiger.
Visitors to this forest can witness rhinos grazing in the grasslands, the rare and enigmatic Gangetic dolphin, Swamp Deer, Hispid hare, Bengal florican, as well as white-backed and long-billed vultures and the gharial.
But with the abundance of rare animals, the forest has also become vulnerable to high poaching activities. The closeness to international border and common border with Nepal only makes the task of illegal animal trafficking a lot easier.
The Suhelwa wildlife sanctuary is divided into two parts, viz, East & West, separated by a distance of 15 km. It is also connected to Nepal with the forest of Mahadevpuri in that nation. The current tiger population here is 10 and presently it is also witnessing a large population of migratory birds.
There are therefore ample reasons to protect both these forests and local help is a necessity.
Trained to Protect
The forest department and NGOs are planning 20 orientation programmes and field trips for school children in the coming weeks. They are also planning to train local shephards on monitoring suspicious activities in the forest.
Chauhan said, "In order to curb man-animal conflict, the students would be also made aware of the environment and habitat these big cats prefer. Besides the schoolchildren, local shepherds will also be taken into confidence and asked to monitor suspicious elements in the Himalayan terai region. They will also be asked to reduce their dependence on the forest for their own and the animals' safety."
Manish Mittal, district forest official, Suhelwa wildlife sanctuary said, "Such measures would definitely safeguard tigers and leopards, our forest wealth. These animals are like our family, and locals must show active participation to save them."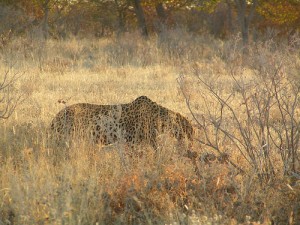 Only recently a teenager was arrested by forest officials in Assam for collaborating with poachers and helping them hunt rhinos. Illegal animal trafficking and poaching is currently the third largest crime in the world and it has been found that children are easily lured into helping these criminals for something as measly as a packet of potato chips!
The present initiative by forest guards and NGOs at two of India's protected reserves, is therefore a stitch in time to ensure that children protect and not massacre their own natural treasure.
More Related Stories,
Four Leopards Killed each Week in India
Poachers Cut Rhino's Horn in Assam
More than 100 Vultures Sighted in Himachal Pradesh
Image by Phalinn, Antony Grossy and Kevin Pluck via cc/flickr