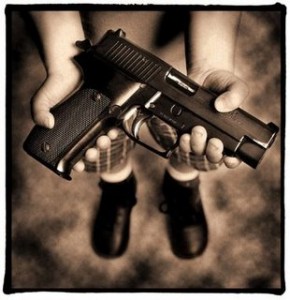 In a shocking incident a  16 year old boy was arrested recently from Kaziranga as he was trying to help poachers in search of Rhinos. It is feared that after forest officials the poachers are now turning to young minds to corrupt them and turn them into foe of the wildlife as they hunt down the last remaining rhinos of Assam.
The Bokakhat police arrested Tankeswar Doley alias Nayan, a Class X student, for providing logistic support to poachers in the Kaziranga national park last fortnight. The boy was arrested along with two other men and a forest official staff.
Not discarding this as a onetime incident, the police and experts fear that the poachers are now preying on young school boys to provide them with information about rhinos and forest guards.
A senior Golaghat police official says that young boys are not usually suspected to be involved with the poachers and therefore the men are now using them as potential information providers.
"Also, the local children know the park very well and can be of great help to the poachers. We cannot rule out the possibility of more such youths being involved in the menace," the official said.
Tankeswar is a Class X student of Hiteswar Borpujari Academy of Bokakhat.
"He is 16 years of age and lives in the Agoratoli area. He had provided logistic support to poachers in the park," said an officer.
According to him the teenager helped a group of poachers ferry guns across a river around two months back.
"He admitted that one of the weapons fell in the river. We suspect he has gone to the field with the poachers and have shown them areas inside the park, where they could prey on the rhinos. He was definitely given some money in lieu of the help," the Officer in Charge said in a news report.
The forest official also arrested with Tankeshwar confessed to killing a rhino in the past year. He also revealed that they are given a handsome fee of almost 1.5 lakh rupees for supplying information to the militant turned poachers in the area. And this is for a single case!
In the past few months the national parks of Assam had faced natural as well as man-made challenges with the flood and the onslaught of the poachers who took advantage of the natural deluge. Kaziranga alone lost 13 of its rhinos.
If children are lured to the poaching trade for the quick money, it will not just be the rhinos that are lost, but also the future caretakers of Assam's wildlife. Schools and conservation organizations need to step up their task of educating the youth to prevent any such calamity from becoming a reality.
More Related stories,
Only Rhino in Man made Forest Killed by Poachers
Arunachal Villager Surrender Guns to Stop Hunting
Image courtesy