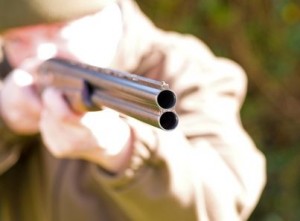 It's war in Maharashtra. The state government has sanctioned forest department officials to shoot on sight, poachers who are prowling in the tiger reserves, mainly to kill tigers. The strong move came after Maharashtra lost yet another tiger last week with the body of the animal chopped off and vital organs looted by poachers.
Maharashtra Forest Minister Patangrao Kadam  specifically announced that injuring or killing suspected poachers will no longer be considered a crime in Maharashtra. He added,
"Forest guards should not be booked for human rights violations when they have taken action against poachers."
The minister also said that the government will send more rangers inside the forest and there will also be more patrolling on jeeps. Those who inform about poaching action will be paid handsome amounts by the forest department for aiding them.
As per Wildlife Protection Society of India (WPSI) India has already lost 14 tigers this year due to poaching and half of these tigers were killed in Maharashtra. Till date the western state was criticised for being laxative and taking no action against the increased poaching in the state.
In Tadoba Tiger reserve last week a tiger's body parts were found strewn around peripheral villages. Forest officials also found snares and traps in the forest.
Despite the bold move, Maharashtra's chief wildlife warden, S.W.H. Naqvi feels there would be very rare incidents of actual shooting of poachers as the forest rangers rarely come face to face with these men.
"We hardly ever come face-to-face with poachers," he said.
Instead, he predicted that the state's offer to pay informers from a new government fund worth about 5 million rupees would be more effective in curbing wildlife crime.
"We get very few tips, so this will really help," Naqvi said.
If the two counter action ideas do work, it will be a blessing for the tigers. The need has come to act strongly and defend our national treasure from those who think a Tiger's only purpose is to be minced and made into a medicine.
More Related Stories,
Snare Scare for Tigers of India
Boxer Turns Poacher to Make Fast Bucks
Slender Loris on the Hit List of Poachers