As per the IUCN Red List of Threatened Species, the number of Indian birds that are at risk of extinction has risen to 180 species in 2015 from the 173 species listed last year. The most at risk species are birds from Indian wetlands and this reflects on the diminishing status of wetlands across the country.
Among the eight newly-added species to the list, five bird species that were previously listed as of 'least concern' have now been categorized as 'near threatened. As per the level of threat, species move up the line of categories from 'least concerned', 'near threatened', 'vulnerable', 'endangered', 'critically endangered' and 'extinct in wild' in the International Union of Conservation of Nature (IUCN) red list. The International Union for Conservation of Nature is an international organization working in the field of nature conservation and sustainable use of natural resources and maintains the most comphrehensive list of species found in the world along with their status.
Here's a photo feature on the birds that are becoming rarer every passing day in India.
Northern Lapwing
Status – Near Threatened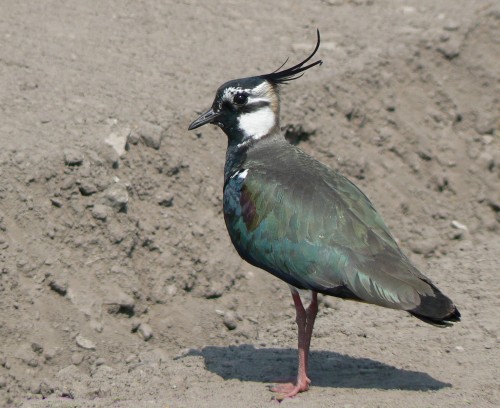 Image source
The most striking feature of this bird is the crest on the head that jets out beautifully like a fountain. The bird is found commonly in Europe and has a wide range spending it's winters in warmer countries across Asia including India. However, the latest assessment shows the population of this bird descreasing in India leading to uplist it from Least Concern to Near Threatened in the Red List.
Red Knot
Status – Near Threatened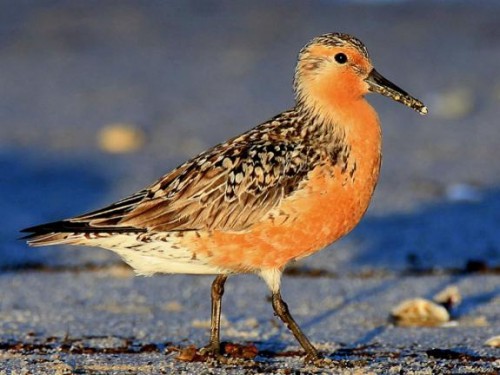 Image Source
Red Knot is a winter visitor to the coastal regions of India. It is a bird with a fairly large range and is native to European countries. Experts believe its status has been increased to Near Threatened because it is facing threats due to destruction of coastal ecosystems, land reclamation, pollution and over-exploitation of its main prey shellfish, besides poaching.
Steppe Eagle
Status – Endangered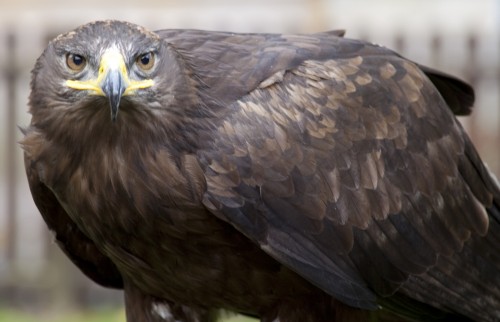 Image Source
Although the Steppe Eagle remains the most common eagle species of its size found in the world, the population of this raptor is declining rapidly forcing the IUCN to uplist its status from Least Concern to Endangered in the latest census. The bird spends its winter months in Africa and Asia, including India bit the population is declining owing to habitat destruction (especially conversion of steppe into agricultural land), persecution, and collisions with power lines.
Curlew Sandpiper
Status – Near Threatened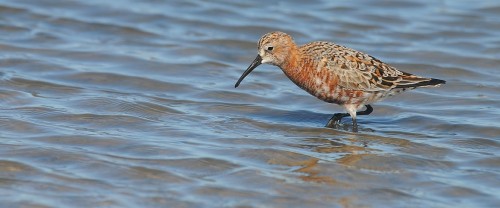 Image source
The species breeds across Arctic Siberia from the Yamal Peninsula to Kolyuchinskaya Gulf (north Chukotskiy Peninsula) (Russia), and winters from sub-Saharan Africa through the Middle East and south and south-east Asia to Australasia. It's difficult to ascertain its population because of the wide range but habitat loss is a major criteria that is leading to the decline in the number of these birds.
Eurasian Oystercatcher
Status – Near Threatened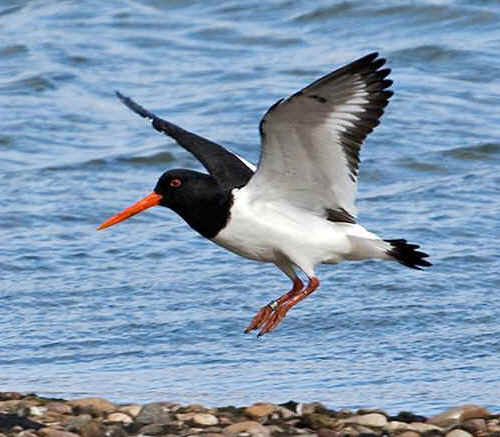 Image source
This beautiful bird is a wader that is found in the coastal regions of India during winter months. It doesn't exclusively eat oysters as its name suggests, but a wide variety of prey from worms and crabs to cockles.
Bar-tailed Godwit
Status – Near Threatened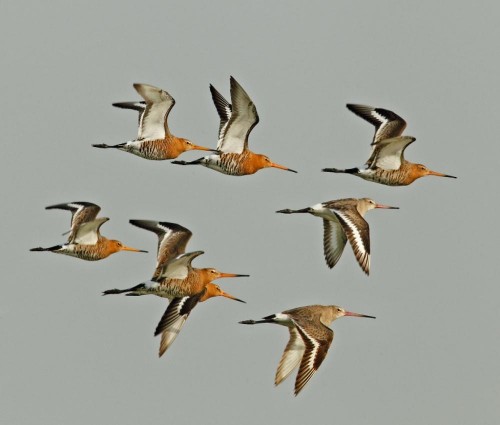 Image source
A winter visitor to India, the bird is known to perform the longest non-stop migration of any land bird. One of the subspecies has been known to fly 10,400 kilometres from its breeding grounds in Alaska and eastern Siberia to its wintering grounds in New Zealand in around 175 hours, with an average speed of 63 km per hour.
Horned Grebbe
Status – Vulnerable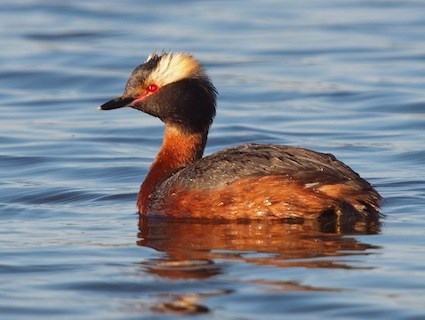 Image Source
The bird is an excellent swimmer and diver and its most distinctive feature is the red and black breeding feathers. Brown-golden puffy ear like tuft of horns are also seen along the side of the face of the birds that can be erected and lowered and are seen only during the breeding season. The bird has been uplisted from Least Concern to Vulnerable by IUCN in the latest classification.
Common Pochard
Status – Vulnerable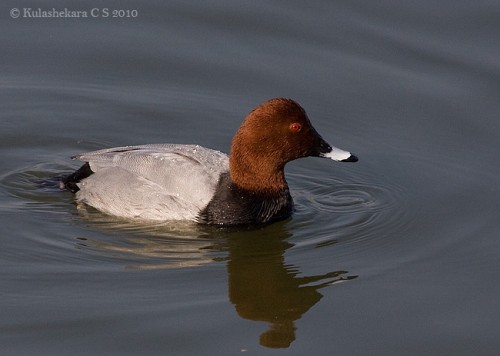 Image source
It might have been common once, but the declining population of the common pochard has led IUCN to uplist it from Least Concern to Vulnerable. A winter visitor to India it is found in wetlands and is a diving duck.
More Related Stories,
Saving Sailana to Save the Lesser Florican
A Newborn Hope for One of the Most Rarest Birds in the World
IUCN Reports Hasten Plan for Breeding Centre for Bustard