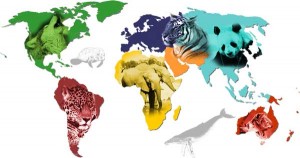 The RedList of Threatened species updated twice annually by the International Union of Conservation of Nature (IUCN) was updated on today and sadly there are now another 400 species of plants and animals that have been marked as racing towards the tipping point.
The Redlist now has 20,129 species that are on the verge of extinction. Among these,
4,088 are Critically Endangered (CR)
Nearly 6000 are Endangered (EN)
Nearly 10,000 are Vulnerable (VU)
In addition to these, two invertebrates, including a freshwater, air-breathing snail called Little Flat-Top became extinct  since the last "Red List" was published in June, as per the IUCN.
IUCN global director for biodiversity conservation, Jane Smart, said 25 percent of the world's mammals, 13 percent of its birds and 41 percent of amphibians were at risk of extinction.
With more than 20,000 species life hanging to a thread, it is impertinent that more of the human kind makes the pledge to save at least one species in our lifetime.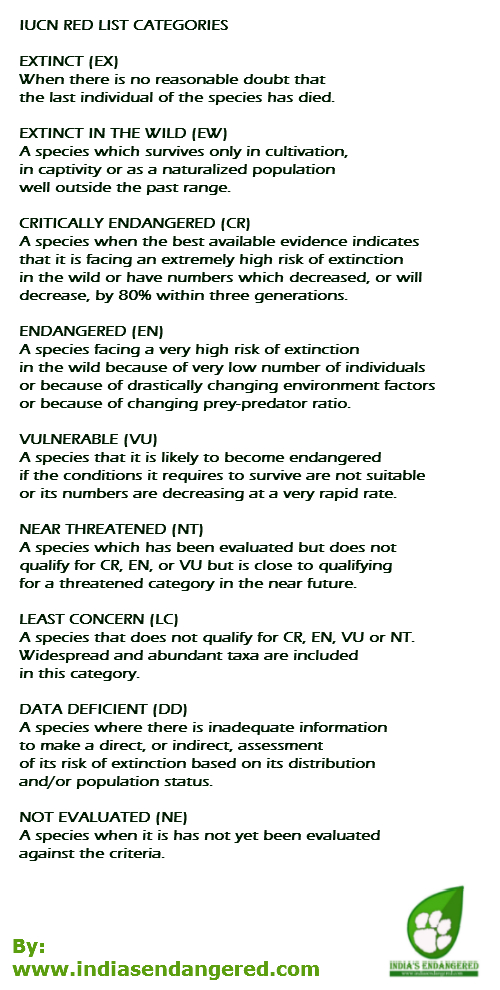 (The above image may be used for presentations, research and websites by quoting the source and linking back to http://indiasendangered.com)
More Related Stories,
New Bird Discovered in Andaman & Nicobar
132 Species of Plants and Animals Critically endangered in India
Snare Scare for Tigers of India
World image via kidsplanet.org