A
Asian Elephants are closer relatives of the extinct mammoth than the African Elephants.
B
B is for Bears. The sun bears found in India have the longest claws, longest tongue among all bears, but the shortest fur to keep cool in the hot forests.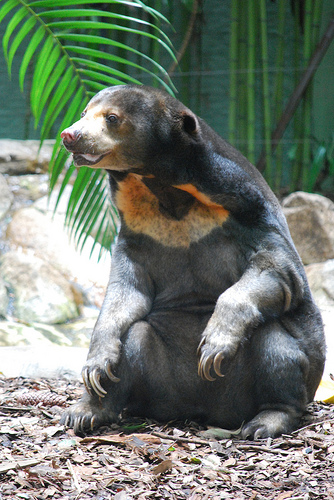 C
Crocodiles cannot stick their tongue out. It is stuck to the inside of their mouths.
D
D is for Dhole, the wild dogs endemic to India. They hunt in packs of 2-14 and once large prey is caught, one dhole will grab the prey's nose, while the rest of the pack pulls the animal down.
E
The Eld's Deer of Manipur, popularly known as Sangai is one of the only deers that dances on floating islands called phumdis of Loktak Lake.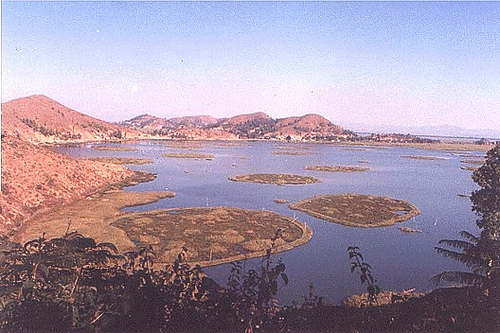 F
Fishing Cats living near the Marshlands of Sunderbans, have webbed feet. It helps them hunt for prey near water and dive when needed.
G
The Ganges river Dolphin is one of the four living species of freshwater dolphin present in the world. It is blind!
H
Hoolock gibbons are the only apes found in India. They can sing quite well!
I
The Indian Giant Squirrel when in danger often freezes or flattens itself against the tree trunk, instead of fleeing.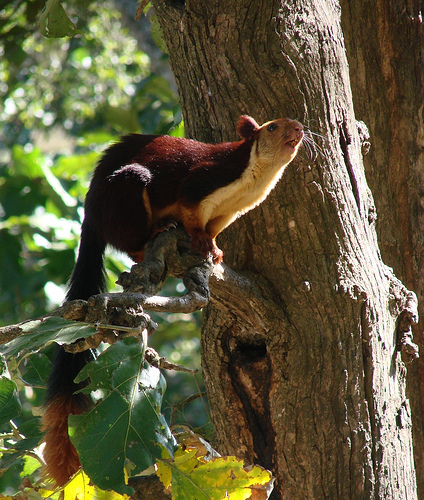 J
Jerdon's Courser a bird found in Eastern Ghats of India is so rare it was last seen in 2009.
K
Kashmir Stag is the only surviving member of Red Deer Family found in Asia. The antlers of this deer also called Hangul can have as many as 16 points.
L
L is for Lion – tailed Macaque. In German this monkey is called bartaffe meaning 'beard ape' because of its outstanding silver white mane.
M
The Malabar Civet is so so rare, it has been never been photographed in the wild.
N
Narcondam Hornbill are found in a tiny seven square kilometre island in the Andaman & Nicobar islands and nowhere else in the world.
O
Olive ridley turtles will come back to the same place every year to lay their eggs even if it means swimming from miles across the world.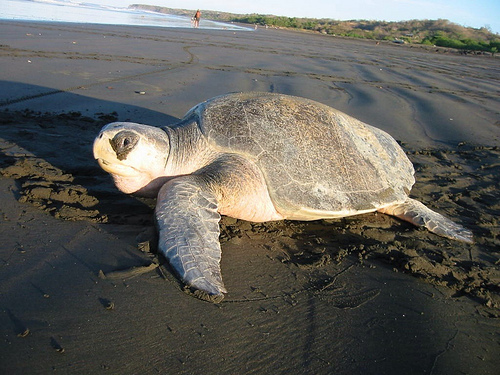 P
P is for Pygmy Hog. This miniature wild pigs build sleeping nests by piling dry grasses over dish-like depressions dug into the soil. (Meet the Pygmy Hog here)
Q
Quail of the Himalayas or the Himalayan Quail. It is believed to be extinct by some as it was last sighted in 1876!
R
Rhinoceros horns are made of keratin, the same substance your hair is made of.
S
Slow Lorises have a toxic bite which they produce by licking a gland on their arm.
T
Each tiger has a distinct pattern on the skin that makes it unique, like a finger print. So no two tigers look the same.
U
Ungulates are hooved mammals like gazelles, deers, cows, buffaloes, camels and horses. They are found in every geographic region of the world except Antarctica.
V
Some Vultures eat so much at a time that they are unable to fly till the food gets digested.
W
Wild Water Buffaloes have horns that are spread wider than any other bovid.
Y
The Yak is more closely related to the Bison than a cow or a buffalo.
Z
Z is for zijsron or the longcomb sawfish that has a mouth shaped like a saw.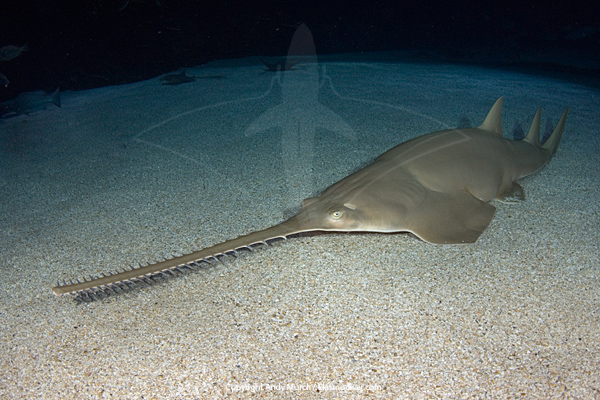 More Related Stories,
Another 400 Species get Red Listed
Image via cc/Flickr by andrew.napier, dodonamaram, Rakesh Dogra, flickingerbrad, http://www.elasmodiver.com/Sharkive%20images/GreenSawfish058.jpg