Poacher menace once again reared its ugly head in Rajiv Gandhi Orang National Park, Assam; where a rhinoceros was killed and its horn was taken away by poachers. According to officials, the rhino carcass was found without its horn near Gaspara forest camp, about 6 kms from the main office, inside the National Park in Udalguri district.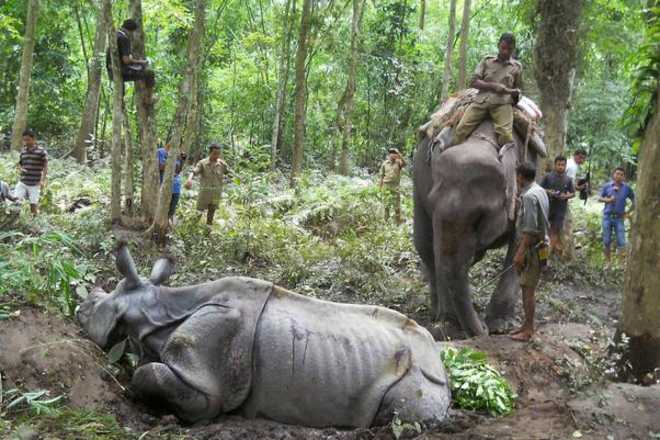 The forest minister of Assam, Pramila Rani Brahma has sought a report from the officials on the incident. She reached the location and asked the officials to investigate further. According to her, senior officials are searching for clues in the Park. However, she was alarmed by the delayed response by the officials to the sounds of gun shot in the forest.
Read More: Rhino Killed In Orang National Park, Assam
"Why the officials got the information so late, is a serious issue. After hearing the firing sound, forest guards needed to respond. I have sought an immediate report on the entire issue from the officials of the Park," she added.
Range Officer Pranjal Baruah reports that In the northern range of Kaziranga National Park, a rhino poacher was arrested last night from Boralimara under Sootea police station in Sonitpur district by forest officials.
The Assam government and forest officials have been taking a number of measures to curb poaching. The impudence of poachers and illegal traders of rhino horns seems to have no limits and continues to pose a serious threat to the precious one-horned rhino.
Surviving Rhino Species Of The World