The rhino count in Assam has gone down yet again as a full grown male one-horned rhino succumbed to the attack of poachers in Orang National Park in Assam.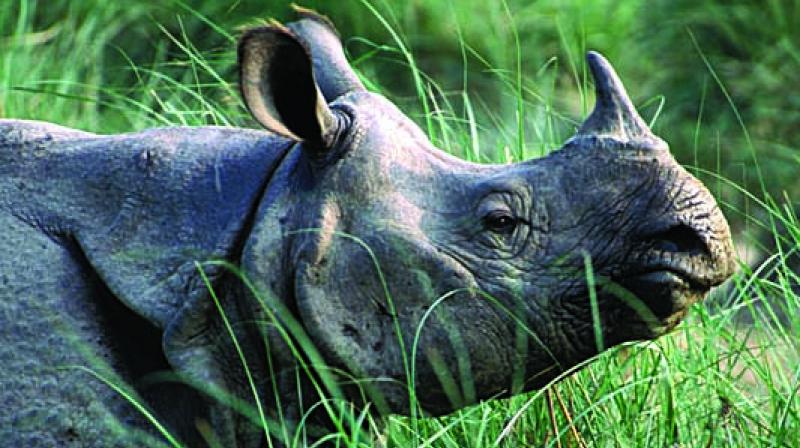 Authorities at the park found the carcass near Pichola anti-poaching camp in the park. The missing horn was tell-tale evidence of the incidence of poaching. There were bullet injury marks on the body of the adult male rhino.
Read More: Rhino DNA cataloging Will Soon Help Nab Poachers In India
This incident was preceded by another one 3 days ago where police officers in Assam's Baihata Chariali obtained a blood-stained rhino horn from three victims of a fatal road accident. From the evidence, it was clear that they were poachers on the run after killing a rhino and removing its horn.
According to Assam's Forest Minister Pramila Rani Brahma, the three victims had killed the rhino somewhere near Kaziranga National Park and were trying to escape when they met with the accident.
Read More: Rhino Saved From Poachers In Assam