The largest inland saltwater lake in Asia, Chilika Lake of Odisha is playing winter host once again to thousands of migratory birds from Siberia, Iraq, Afghanistan and other nations beyond the Himalayan mountain ranges. The first flock of over 10,000 birds arrived in the eastern Indian state in the past few weeks.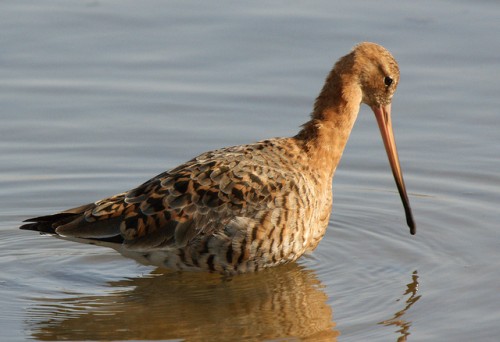 Image via cc/Flickr
Divisional forest officer BR Das said that About 3,000 birds have been sighted in Mangalajodi, a wetland located near the lake.
The birds that were spotted included Pintails, Brahmani ducks, Shovellers, Gadwals, Godwich, Tofted Pochards and Uzens which do not belong to the indigenous species normally sighted in the parts of the lake throughout the year.
Normally, more than 169 species of migratory birds arrive at the Chilka Lake to escape from the chill of the winter in their home countries.
Chilika lake is about 100 km from the city of Bhubaneshwar and covers an area of over 1100 sq. km. It is the largest wintering ground of migratory birds in the Indian subcontinent. The lake is flocking with birds from October till March when they begin to fly back to their home countries. The birds are mostly from Russia, Mongolia, central and Southeast Asia, Ladakh, the Himalayas, Caspian Sea, Lake Baikal, and Aral Sea.
Das said 17 camps have been set up and at least 100 people including staffs and workers have been engaged for the protection of the birds. In 2013, approximately 9 lakh birds were sighted in and around the lake.
More Related Stories,
Ousteri Lake Becomes Tamil Nadu's 15th Bird Sanctuary
Bats in Karnataka in Need of a Savior
Rare Great Indian Bustard Born in the Wild