Chilika, Bharatpur, Point Calimere-India's premier hotspots for migratory birds are also some of its most attractive tourist destinations, besides being magnificent storehouses of biodiversity. Pollution, habitat destruction, hunting and climate change have all put these habitats under threat. However, with India rolling out a new five-year national action plan, known as the "National Action Plan (NAP) for the Conservation of Migratory Birds and their Habitats" for the conservation of  habitats for migratory species, the situation might be reversed.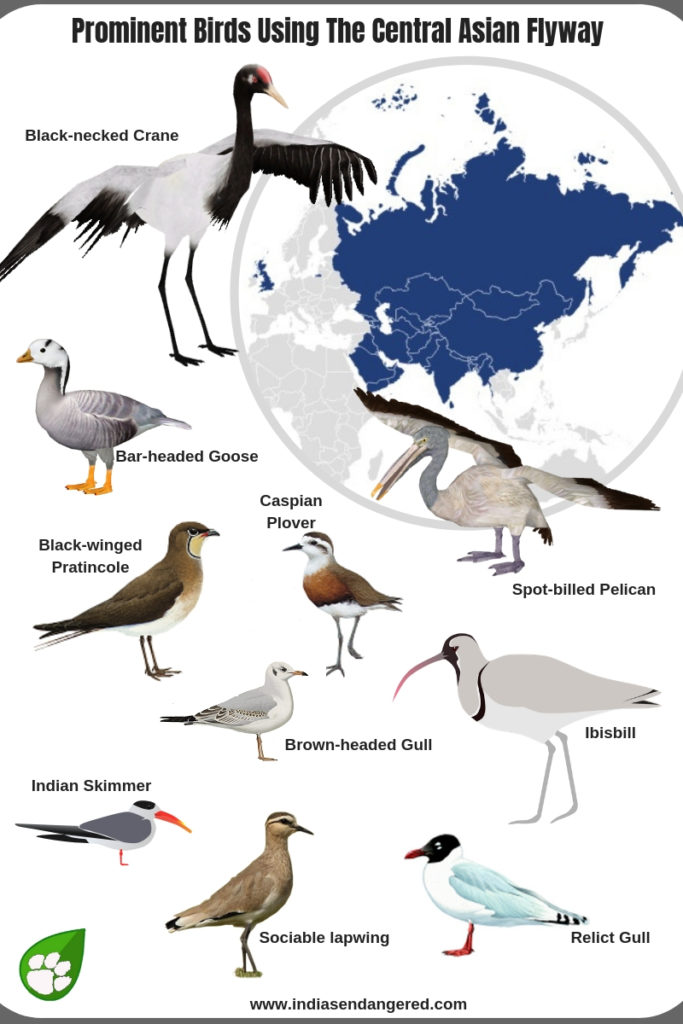 The conservation units for migratory birds are referred to as flyways, and the Central Asian Flyway (CAF) covers much of India, along with the Australasian East Asian and Asian East African flyways. Within these units, the various stages in a migratory species' life cycle are played out, such as breeding, staging and travel.
The action plan, proposed by the Ministry for Environment, Forests and Climate Change (MoEF) spans the 2018-23 period and deals principally with coordination within the CAF and allied flyways.
According to Suresh Kumar, a scientist with the Wildlife Institute of India (WII), India's has a critical role to play in the flyway's conservation, as it hosts over 90% of the species using the route. Habitat management and population restoration are expected to be some of the key works that will be carried out as a result. The plan is eventually expected to transform into a guide which facilitates regional and international cooperration at multilateral forums.
Read More: Migratory Birds Begin Arriving At Chilika Lake
A number of the migratory birds visiting India are highly threatened. While the Siberian Crane might never again grace Bharatpur's wetlands, one hopes that other highly endangered species such as the Spoon-Billed Sandpiper and the Sociable Lapwing receive a new lease of life as a result of this programme.
Read More: 9 Places in Mumbai to Watch Rare Birds