It is thicker and broader than a regular A4 sized paper, and it is made out out some extremely special ingredients – flowers petals, eucalyptus tree leaves and elephant poop to be exact!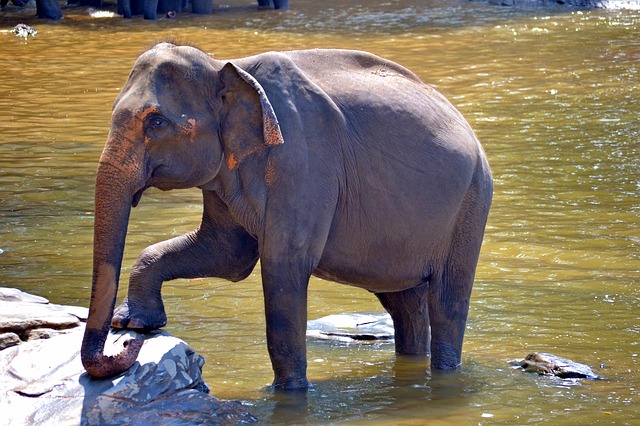 A group of differenly abled people with a little help from an organisation called Athulya is creating these eclectic eco friendly papers in Munna in Kerala. The hand made papers use elephant dung as a key ingredient and are in high demand especially from foreign tourists.
Read More: Interesting Facts About The Indian Elephant
Athulya is a handmade paper unit working under Srishti Welfare Centre supported by Tata Global Bevereges.
Besides the jumbo poop, the paper also has raw materials like cotton cloth waste, a eucalyptus leaves, marigold flowers, coconut husks, leaves of exotic plants and pineapple fronds.
Malathi Bhaskar an official of the centre says,
"All products are made by disabled youngsters including physically and mentally challenged ones. Majority of waste materials are collected from tea estates in and around Munnar."

"All workers in the unit are differently challenged people. They have got expert training in the making of paper. There are 37 people, including 16 women, working here," she said.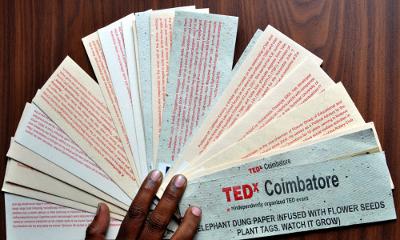 Poop to paper
To make this paper, the workers first collect the dung from the tea plantations or the elephant park in Munnar. Next it is recycled and disinfected to remove the non fibrous material.
Cotton rags, starch, caustic soda and other materials are added to the recycled dung to make the paper soft. The mixture is later pressed into sheets of papers and dried in natural shade, she said.
As the locally available natural ingredients keep varying, the paper raw materials keep varying too.
These exclusive papers cost Rs. 50 per piece.
Read More: Railways Asked To Slow Down To Stop Elephant Deaths In Kerala