"Sukhpali, a thin 30-year old with a long, luscious braid, walks briskly into an arid expanse. 

Racing on top a rocky mound, she watches over what shimmers like infinite gold – The Great Indian Desert in Jaisalmer, Rajasthan…"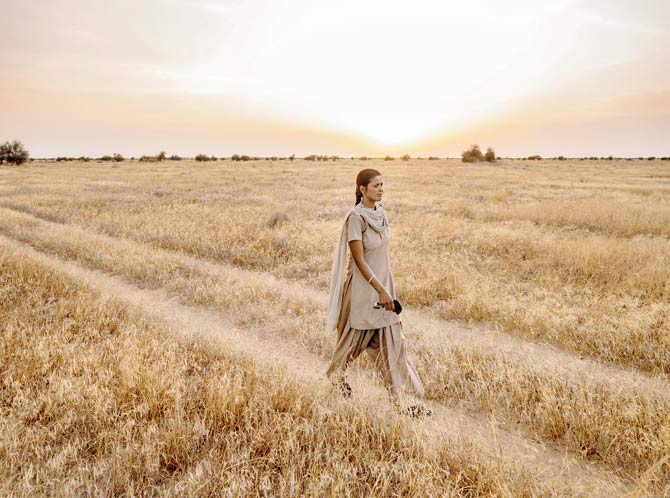 Sukhpali was the first female guard to be recruited on the field in the Sudasari range of Desert National Park (DNP) in 2013. In this first story of the Project Ranger Ranger by Sonali Prasad, Sukhpali opens up about the life as a female guard and a mother of a baby girl.
While living and raising a daughter in one of the harshest environments in the country is a personal challenge that Sukhpali overcomes every day, her duty as a guard includes protecting the Critically Endangered Great Indian Bustard, a bird that is on the verge of extinction – so rare that even Sukhpali has not seen a bustard egg in the wild yet.
Read the entire story here – Desired By The Dunes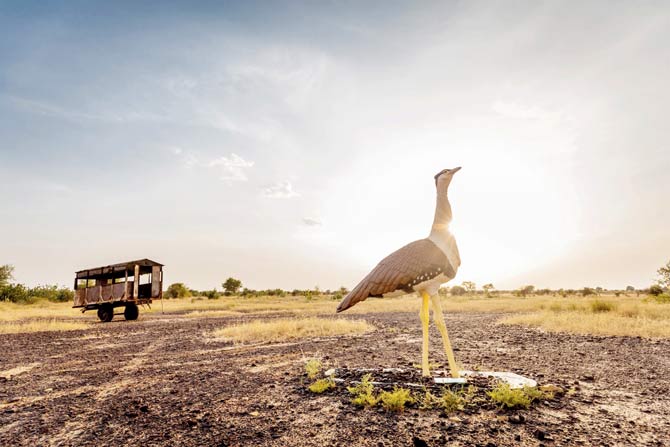 Story & Words by Sonali Prasad| Photography by Vibhor Yadav| Designed by Yashas Mitta
'Ranger Ranger', a long-term multimedia reporting project led by Sonali Prasad, in creative collaboration with platform mukha.co.
Images may be subject to copyright. Used here with permission.