The state of Rajasthan is installing an advanced surveillance mechanism which includes drones and thermal cameras to curb the menace of poaching and other anti-wildlife activities in an attempt to protect its wildlife and forests. This includes over 9% of the state's geographical area and include biodiversity-rich national parks like Ranthambore and Sariska.
This surveillance system, an initiative of the Planning and Information Technology & communication departments of the government, (DoIT&C) in association with the state's forest department, will also extend to Kota, Pali, and other areas of the state that are rich in natural forests.
READ MORE: Desired by the Dunes
A total of 100 cameras and five drones will be deployed as part of the plan covering  Sariska, Ranthambore, Jawai Bandh, Mukandara, and Jalana
Speaking of the steps taken to protect wildlife in Rajasthan, — Akhil Arora, Principal Secretary, IT&C, Rajasthan said,
"Taking care of Man-Animal conflict in Wildlife, which has always been a challenge, has not just been successfully resolved in Rajasthan, but also has become an example for others to follow. Advanced Niche Technologies are used to its best – ensuring the best surveillance system for all Wildlife Sanctuaries and Parks of Rajasthan."
The high-tech surveillance system has been deployed by at a cost of INR 50 Crores and enables 24-hour live monitoring of forests and protected areas.
Other technology that will be used would be thermal-sensing cameras, image capturing, and video cameras used through a wireless connection to conduct effective surveillance of forest areas. The thermal cameras will especially be helpful in monitoring night-time activities as poaching and other anti-wildlife activities which usually happen after dark. The surveillance system will especially concentrate on vulnerable species such as the big cats in areas that are prone to poaching.
READ MORE: Two Endangered Species Make a Rare Appearance In Rajasthan
Drones will serve a dual purpose of capturing all illegal movements and in monitoring natural calamities occurring in the forest areas. Every key area will have a localised data centre, which will be centrally connected to the state headquarters.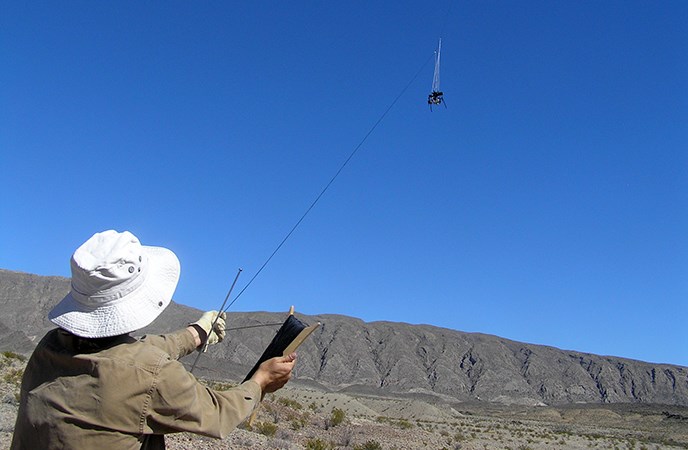 Rajasthan forests are home to a wide variety of wildlife, including Tigers, Leopards, Sloth Bear, and have attracted tourists from far and wide for a long time. But, the threat of poaching and other illegal activities loom large on its rich forests, wildlife, and biodiversity. Apart from putting in place a high-tech surveillance mechanism to curb poaching, Rajasthan has also been making efforts at afforestation. It is one of the few states in India where there has been a consistent increase in the area of green cover — a result of the efforts of the forest department — despite the extreme climate and the fact that the natural forest area in Rajasthan is one of the lowest in the country.
The state is planning a dual objective: preserving its flora and fauna through digitally sophisticated systems and increasing the existing forest area through consistent efforts.
READ MORE: Great Indian Bustard Numbers Rising in Rajasthan