The next 3 months of this year can be a lot of fun if you are a bird lover and bird watcher in Mumbai. A recent Bombay Natural History Society (BNHS) survey that was conducted from November to January found 9 spots in the Mumbai Metropolitan Region (MMR) that will have an array of local and migrating birds flocking in the vicinity. You have a chance to see over 100 birds species including rare ones.
The identified spots are,
1. Thane Creek
The creek is known for the thousands of flamingos that throng here during winters. But you can also observe other birds like
Oriental Stork,
Black-headed Ibis,
Indian and Greater Spotted Eagles,
White-bellied Sea-eagle,
Eurasian Curlew,
Black-tailed Godwit,
Black-bellied Tern,
Indian Skimmer
2. Mahul-Sewri mudflats
Flamingos are the most popular attraction here but other birds like the critically endangered white-backed vulture and Indian vulture as well as the Endangered Spotted Greenshank can be seen here. These mudflats are also important because of the 10 species of mangroves, 13 mangrove-associated species and 53 seed-bearing plant species found here.
3. Phansad Bird Sanctuary
Apart from the 164 species of birds that can be found here, the sanctuary is also known for its variety of animals like giant squirrels, leopards, Indian civet and wild cat.
Read More: Unbelievable Aging Seen In Birds Living In Cities
4. Karnala Bird Sanctuary
In winters this place hosts many migratory birds such as the blackbird, the blue-headed rock-thrush, the bluethroat, the red breasted flycatcher, the ashy minivet, the black headedcuckoo-shrike and more.
5. Sanjay Gandhi National Park
There are around 194 species of birds found in this park including the rare Eastern imperial eagle, White-bellied sea eagle, Forest wagtail,  Malabar grey hornbill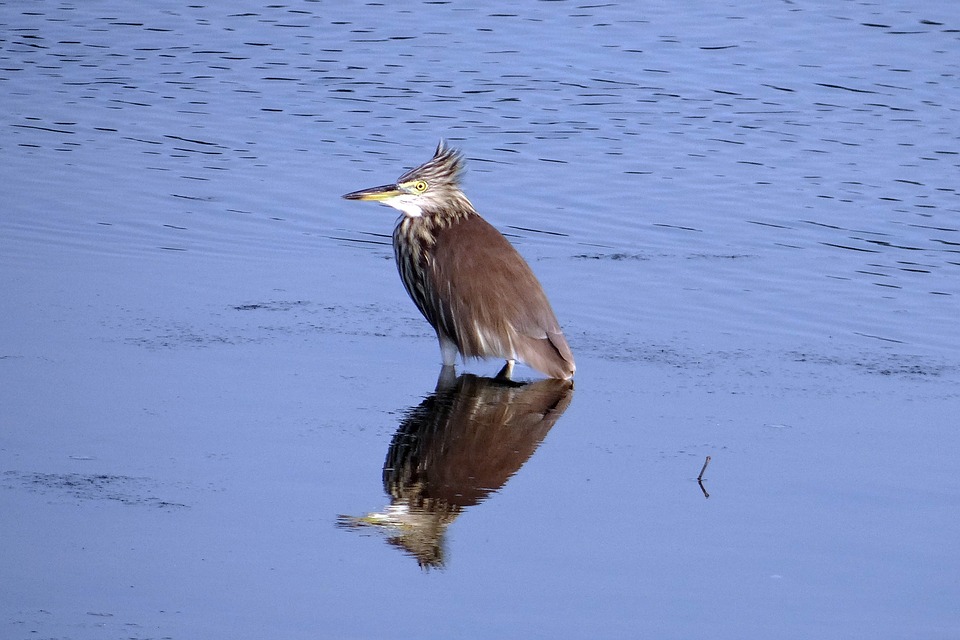 6. Vasai Creek
Flamingos are again the major attraction of this region but also watch out for other migratory birds.
Read More: Noise Pollution In Cities Detrimental To Birds
7. Kopar Creek
Known for shorebirds and dry scrubland species, Kopar creek is located on the banks of river ulhas. Some birds spotted here are, Gadwall, Indian spot billed duck, Northern Pintail, Gray Heron, Glossy Ibis, Sandpiper etc.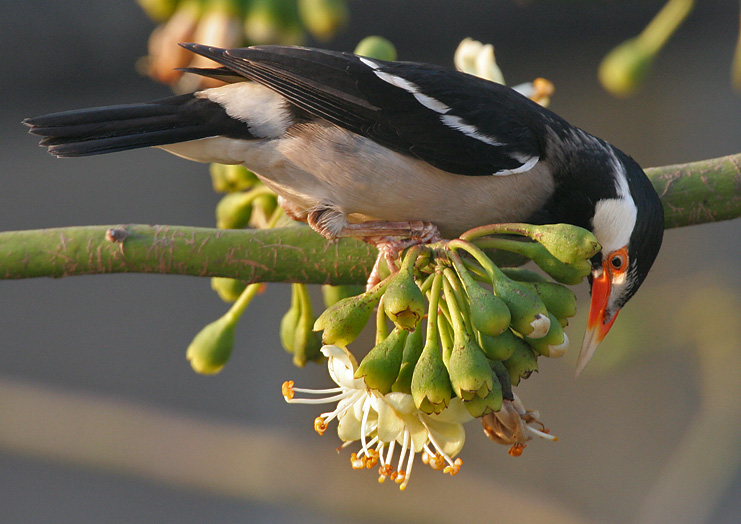 8. Uran
Development is destroying this old birding area. Still some of the birds that can be seen here are, Marsh Harriers, Blue-tailed Bee-eaters and Green Bee-eaters to Black-shouldered Kites and Red Wattled Lapwings. Uran is the older haunt for bird watchers, but, according to the experts, is now a shadow of its original self. However, Red-vented Bulbuls, Ashy Prinias, Asian Pied Starlings, Moorhens, Scaly Breasted Munias, Red Avadavats and Spot Billed Ducks, among others, can still be seen in these parts.
9. Akshi Beach
Look out for high tides before venturing out to the beach for bird watching. Some of the birds seen here are Heuglin's Gull,  Black-headed Gull, Slender-billed Gull, Ruddy Turnstone, Lesser and Greater Sand Plover, Kentish Plover.
Read More: Know Your State Birds