Technology has been like a twin edged sword when it comes to environment conservation and protection. While the advantages of using technology have been abundant, the disadvantages are no less, the latest being online websites making it easier to buy and sell illegal animal part. Shamefully, many Indian websites are now promising to home deliver live animals, animal parts and rare medicinal plants from all across the nation through simple internet banking formats. It is to tighten the noose around these cyber criminals that the Wildlife Crime Control Bureau of India is now hiring cyber crime specialists.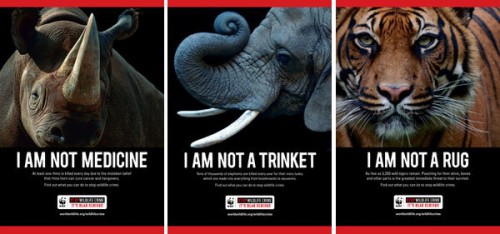 To put an end to the vicious cycle of buying and selling wildlife through the internet, India's Wildlife Crime Control Bureau have started hiring cyber crime specialists to track and trail these online wildlife smugglers. Most of these cyber sleuths hired by the Wildlife Crime Control Bureau (WCCB) have a Masters in Computer Science or Computer Applications with a specialization in cyber crime forensics.
A preliminary investigation by the bureau's cyber sleuths has indicated the presence of about thousand websites, advertising the sale and the delivery of animal products and live animals. Most of these animals are protected under the Wildlife Protection Act, 1972 and the global Convention on International Trade in Endangered Species (CITES).
Online Poachers
It is shocking to know that the initial research by the bureau listed 200 websites being used for this illegal trade. Most of them were popular shopping websites, free ad posting websites and online classifieds. What is challenging though is to differentiate between the genuine sellers/buyers and the ones trading on illegal wildlife parts. Also, the tech savvy sellers know how to morph their trade to pose as genuine sellers. Therefore, the bureau is seeking the advice and help of professionals who have an expertise in cyber crime and forensics.
The WCCB began hiring these professionals about two months ago and within the short period,  found weblinks hosted on proxy servers mostly based in other countries.
 The Wildlife Crime Control Bureau plans to write to these countries and seek their assistance in tracking the sources of the transactions and IP addresses. Most sellers in these cases claim to be Indians or sourcing products from India. There have been multiple cases of fake IP addresses being used.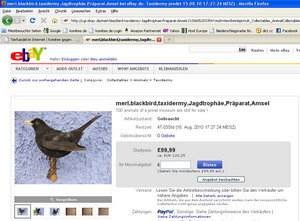 In this online black market, which largely caters to foreign markets, on sale are not just the usual tiger skins, elephants tusks and rhinoceros horns but also the colourful Tokay gecko, giant ladybirds, the Indian star tortoise, hill mynahs, tarantulas, sea horses, sea cucumbers, parakeets. This is not all; animal parts like pangolin scales, neck feathers of the grey jungle fowl, musk pods, bear bile, mongoose hair, snake skins, insects and rare plants of medicinal value are also being advertised for online sales.
An ad on a popular free ad posting website from a person based in Dispur is offering a 16-inch long Tokay gecko for Rs 10 lakh! The reptile is supposedly a poppular exotic pet!
While the ministry is yet to have data on the exact magnitude and intensity of the illegal wildlife trade in the country — it is in the process of compiling a national database. Incidents of illegal trade in endangered species of flora and fauna, detected at exit points by the WCCB, are already showing an upward swing. While 205 cases of smuggling were reported in 2009-10, the number has climbed to 245 in 2010-11 and 312 in 2011-12.
More Related Stories,
Poachers now Using Children as their Ears and Eyes
Controversial Stun Guns to Keep Stray Wild Animals Away
India Second in the List of Shark catching Nations
World Wildlife Fund ad campaign posters via NYTimes