About twice the size of a house cat, the fishing cat has partially webbed front feet and claws that protrude out even when retracted. This and other adaptations like a dense double coat of fur, make the fishing cat a wetland specialist – catching fish with ultimate perfection in the waters. Unfortunately, with the tigers and lions of the world getting all the attention, these lesser known cats are leading a life away from the public glare – a reason why their threatened status too, isn't known to many. Here is an account of the status and work being done in the Eastern Ghats of India to observe and protect the fishing cat and its habitat by Murthy kantimahanti, Member, Fishing Cat Working Group & Biologist, Eastern Ghats Wildlife Society. As is often the case with modern human encroached wild habitats, the conservation of the cat must begin with community outreach and empowerment, suggests Murthy. Read on….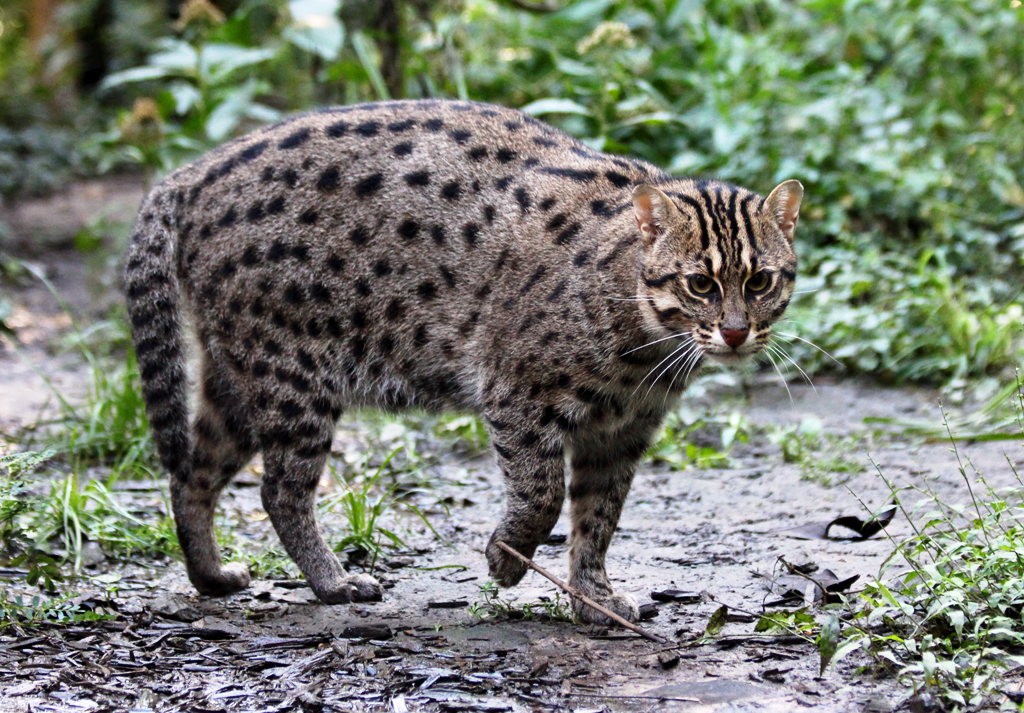 The Eastern Ghats hill ranges along south India's east coast region hold several wetland habitats like inland freshwater bodies, rivers and tidal mangroves which are home to the globally threatened Fishing Cat. These discontinuous chains of mountain ranges have been neglected and far less explored than their western counterpart.
Read More: Tiasa Adhya, Fishing For the Fishing Cats
I spotted my first wild fishing cat in 2012 at Visakhapatnam – a sprawling coastal city which also happens to be my home town. It sparked interest to investigate further in this region for the mysterious cat. Since then, I've begun to explore for fishing cat occurrence in the north coastal Andhra Pradesh. Subsequently, I documented presence of fishing cats through direct sightings of live/dead animals as well as indirect evidences like tracks, scat, and historical records from newspaper clippings at several locations along the east coast of Andhra Pradesh.
An Overlooked Cat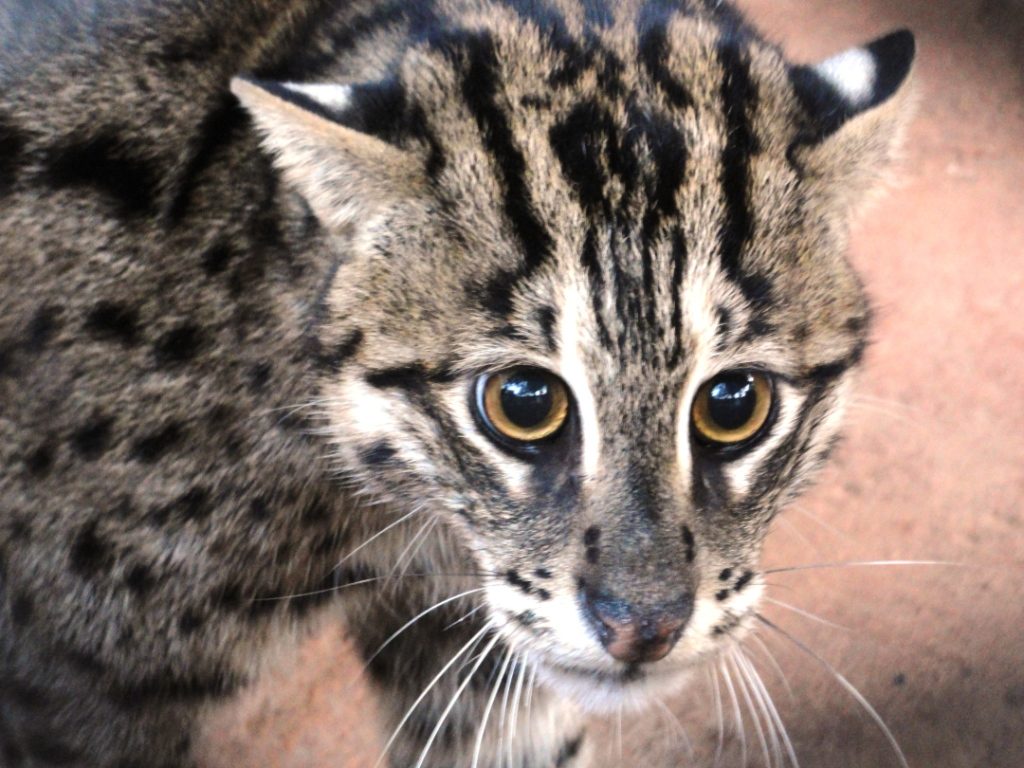 The fishing cat is categorized as "Vulnerable" in the IUCN Red List as well as included under Schedule-I category of the Indian Wildlife Protection Act, 1972. In other words, the fishing cat receives highest level of legal protection in the country on par with the Bengal Tiger. Yet, they have been relatively less studies compared to other big cats. We also observed that direct threats such as drastic degradation and conversion of wetlands for aquaculture, deforestation, poaching for meat, road killings, cattle movement in their prime habitats, incidental captures in traps and snares could have possibly resulted in sharp decline of fishing cat populations. Lack of awareness among general public about the ecological significance of the species and its associated wetland habitat also has also been another major impediment for garnering support for conservation.
In 2014, our team established the occurrence of southern most population of fishing cats in Peninsular India after we spotted clear fresh tracks and scat of an adult fishing cat for the first time in the coastal mangroves of Krishna River Estuary. With generous support from US based non-profits like Wild Oasis and Small Wild Cat Conservation Foundation as well as a recent grant from Mohammed bin Zayed Species Conservation Fund, we initiated a community-based conservation outreach program in the unprotected coastal mangroves of Krishna Estuary.
Read More: Clouded Leopard Photographed In Buxa Tiger Reserve
Conservation Through Help From Community
The long term goal of the project is to positively engage local communities in fishing cat conservation as responsible and empowered citizens by influencing their behaviors. Under the first phase of this campaign, we have started training few enthusiastic youth from the communities in setting up remotely triggered wildlife cameras to photo-trap the elusive fishing cat in the unprotected wetlands habitats and mangrove forests.
Several participatory workshops, school education programs, informal talks, village meetings have been organized to create awareness on fishing cat conservation and importance of wetland protection.
Using mass media communication channels like TV, newspapers and internet, we have highlighted the threatened status of fishing cats in the region to foster public support for conservation.
We are currently working on building conceptual models of the root causes of various threats to the target species and its fragile habitat in order to devise appropriate site-specific conservation measures for mitigating these threats. We are also exploring others areas throughout the Eastern Ghats range in Andhra Pradesh to determine the presence of fishing cats and also assess their population distribution along the coast line by camera trapping, track and signs surveys and semi-structured questionnaire based interviews for qualitative data collection. In fact, some of the local youth who have been actively involved in our project are now assisting the state forest department in fixing camera traps within the sanctuaries from the skills they picked up as a result of our training and capacity building.
Read More: Tiger Numbers On The Rise In Andhra Pradesh And Telangana 
In November 2015, I have had the privilege to present my project findings at the First International Fishing Cat Symposium held in Nepal. Members of the "Fishing Cat Working Group" which was founded in 2011 to address the conservation needs of wild fishing cat populations across its global range also presented their work at the symposium.
A Precious Ecosystem
Other than the fishing cat, the Eastern Ghats landscape in general hosts several other lesser known mammals like rusty-spotted cat, leopard cat, jungle cat, smooth-coated otter, Asiatic wild dog, Indian pangolin and mouse deer.
In the light of state bifurcation of Andhra Pradesh, the new state capital has been established at an area along the banks of Krishna River, not far from the pristine mangrove forests of Krishna Wildlife Sanctuary – one of the last remaining strongholds for the fishing cat. Therefore, urbanization is bound to make inroads into these wilderness areas unless a concrete study on the impacts of the proposed future development is carried out and the results of the study shared with wildlife authorities to facilitate rational decision making in the best interest of local communities and wildlife alike.
As a first step in this direction, we will be generating GIS-based habitat maps for fishing cats to show the status of current habitats in south India to help policy makers take informed decisions.