Kaziranga National Park is all set to receive two sniffer dogs, named Kareena and Babli to protect the one-horned rhinoceros from poachers. The two will join, Jorba the only sniffer dog in the park till now, who has successfully aided officials in nabbing poachers and guarding the rhinos.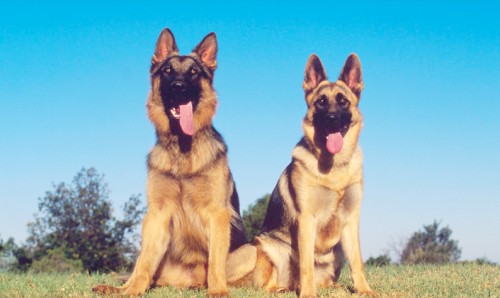 Image for representation purpose only. Courtesy, wwf.org.uk
The two canines have been trained over months to conduct anti-poaching operations and have now arrived at the park in Assam. They would be familiarized with the landscape before being put into action.
"Dogs have proved to be very effective in anti-poaching operations. Our forests need a good number of these canines. They give us very vital clues, even trace poachers or wildlife articles after the crime has been committed," Dr. Shekhar Kumar Niraj, head of wildlife trade monitoring network TRAFFIC, said.
Sniffing Poachers Out
Kareena is a German Shepherd brought over by TRAFFIC while Babli, a Belgian shepherd will be given by Guwahati-based conservation body Aaranyak.
It was the same organisation Aaranyak that imported Jorba from Slovakia in 2013 and put into action as a canine detective in Kaziranga.The five-year old sleuth dog was instrumental in the arrest of 10 people involved in poaching. According to officials, it had a success rate of over 60 percent.
"We are very happy with the experience. They were successful in 60 per cent of the cases. Sometimes difficult terrain and rainy weather limits their efficiency," Kaziranga park director MK Yadava said.
Sniffer dogs use any scent left at the scene of the crime – from any object left by the poachers or even a footprint and sets off in search of the poachers.
Last May, Jorba managed to follow a trail leading to about 1.5 km from the scene of the crime to trace a poacher. He was surrounded by forest guards and killed in an encounter afterwards.
Usually a dog squad consists of a sniffer dog and one or two handlers.
To enable proper coordination between the canine and human beings, the officials are also trained along with the dogs. Two officials of Assam forest department were sent for a nine-month long training along with Kareena at a dog training centre of the Madhya Pradesh police department in Bhopal.
During the course of the training period, team building as well as skill development were involved. The first month was spent in forming a good affectionate bond amongst the men and the dog. Once this had been firmly established, other skills were instilled in the dog which included developing a sense of discipline and learning to track wildlife products.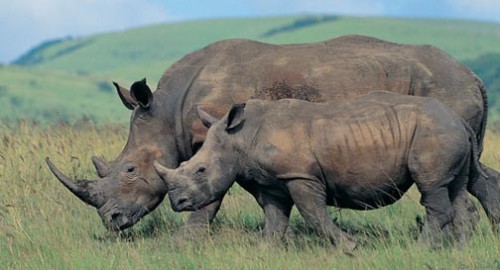 Babli is getting acquainted with the landscape now and would be inducted after the rainy season, said Aaranyak's general secretary Bibhab Talukdar. Kareena would be inducted shortly.
One of the problems that forest officials face is the lack of evidence to convict poachers.
"Dogs solve this problem by finding all possible evidence like the weapon used by the poacher or a body part taken away by them. They can also find the poacher by tracing their exit route from the scene of crime," Talukdar, a conservationist, said.
During their life span of about 12-13years, sniffer dogs have a career spanning a decade. Once in every few years, they have to be sent for refresher training programmes.TRAFFIC has trained 27 dogs since 2008 for forest departments of various states. Owing to the vast expanse of the forest, it is difficult to use dog squads for patrolling. However, whenever any poaching incident is reported, they are put to action.
According to the latest census conducted in March, there are 2,401 rhinos in Kaziranga. A UNESCO world heritage site, it is spread over 858 sq. km area.
The one-horned rhino is a species declared as vulnerable on the IUCN redlist. Poaching is one of the major causes of rhino deaths. Hence the use of sniffer dogs to nab poachers would help in curbing the number of rhino deaths due to poaching.
More Related Stories,
Common Ancestors of Horse and Rhinos Found in India
The Story of Annual Kaziranga Floods in Pictures