Our Handpicked Monsoon Getaways for the Eco-Traveler
It is the time of the year when Indian skies turn grey and are engulfed with the South West monsoon winds originating from the Bay of Bengal and the Arabian Sea. The heavy clouds begin to pour and the rains quench the thirst of the parched dry Earth. It is Monsoon in India.
Monsoon season is the time when nature undergoes magical transformations. Grasses and shrubs creep along the mountains and cover them like a green velvet carpet. Wild flowers spring up everywhere and mysterious mists trudge along the hills, valleys and forests. One can enjoy the sweet fragrance of the moist earth.
It is the perfect time to steer clear of all the problems that seem to crop up in the rains in the cities like heavy traffic, lack of sufficient transportation and poor infrastructure and head off to explore some of the many monsoon getaways in India.
Here is a list of some of the most fascinating Monsoon holiday destinations in India.
Chikamagalur is a scenic town located in South Western part of Karnataka. While in Chikamagalur one can visit Kemmangundi hill which is surrounded by dense forests. Little streams wound in and out of the mountains and one can view some spectacular sunsets from various locations. For the more adventurous, the place has many places that one can trek and explore. Other notable places near Chikamagalur include the Kudremukh National Park, Mullayana Giri and Baba Budan Giri. There are many Temples, wildlife and waterfalls that one can enjoy in Chikamagalur.
Situated in the Western Ghats of South India and popularly known as the Cherrapunji of South India because of the high rainfall that it receives, Agumbe is a marvellous getaway from the hustle and bustle of the city. Agumbe is the perfect holiday destination for trekkers and offers beautiful sunsets.
Coorg
Coorg or Kodagu is one of the favourite tourist destinations in Karnataka in the monsoons. Known as the coffee bowl of India and famous for its oranges and forest honey, Coorg is situated in the Western Ghats at about 1400 meters above sea level. In the monsoons, this beautiful place has a myriad of waterfalls, lush green forests and mesmerizing hills.  Madekiri is a famous hill station in Coorg where one can go trekking. One can go to Sunticoppa where Bird watching is popular. The town of Somwarpet in the northern part of Coorg is again a favourite with tourists because of its natural beauty. Other notable places are the majestic Mallalli Falls and the Honnama Lake.
The aroma of the moist forests gives Periyar a special appeal in the monsoons. Periyar National Park in Kerala offers charming boat safaris and scenic sunsets. It is one of the few National Parks to remain open during the monsoons. There are a lot of eco-tourism activities like bamboo rafting, night time jungle patrols, tribal heritage visits and hikes through the forest that one can participate in at Periyar.
Varkala Beach
Varkala Beach in Kerala is a haven for sun bathing and swimming. It is the only place where the cliffs are adjacent to the Arabian Sea. There are mineral water springs near this beach. Varkala is a favourite tourist centre in the monsoons and is famous for its Ayurvedic massage centres. The 2000 year old ancient Vishnu Temple is also a major attraction.
Breathtaking views, numerous waterfalls and streams, vast expanses of tea plantations, immaculate mountains and valleys, heady aroma of cool scented air, specially in the monsoons, Munnar has it all. Munnar is the most idyllic monsoon destination in God's own country at an altitude of about 6000 feet in the Idukki district. Munnar is an ideal place for trekking and mountain biking. Mayayoor, known for its Sandalwood trees and famous for trekking and Top Station are some of the places that one can visit while in Munnar. Kundala Lake near Top Station is well known for the pretty Neela Kurunji flowers, that bloom only once in twelve years around its hills and valleys.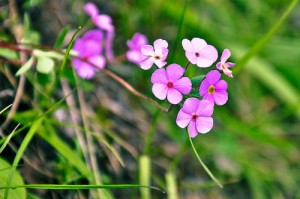 Valley of Flowers, Uttarakhand
The Valley of flowers in the North Indian state of Uttarakhand, a World Heritage Site, comes to life during the Monsoons. Thousands and thousands of beautiful alpine flowers bloom here every monsoon and the valley is a sight to behold. Over 500 species of flowers in different colors, shapes and sizes blossom in this place. The way to the Valley of flowers is dotted with scenic cascading waterfalls and is also very rich is fauna and flora. One may come across the Himalayan Bear, the Snow Leopard, Blue Sheep, Musk Deer and various colourful butterflies here.
The Monsoons are a good time to visit Leh district in the state of Jammu and Kashmir when the weather is not chillingly cold. Nestled between the Karakoram and the Himalayan ranges, Leh offers panoramic mountain views and amazing sceneries. Leh is extremely popular with trekkers. Some of the cultural places once can visit in Leh are the Buddhist monasteries and monuments like the Shanti Stupa and Sankar Gompa. Leh is also a shopper's paradise.  One can find beautiful rugs and carpets with traditional Kashmiri and Persian motifs, native Thangka paintings, Tibetan Jewellery made from semi-precious stones and other traditional handicrafts.
Ladakh
The cold desert of Ladakh in the lap of Himalayas is another good monsoon destination. There are numerous places to visit in and around Ladakh and many things to do. There are about 36 monasteries in Ladakh which are a major tourist attraction. One can do a Yak safari, a camel safari or a Jeep safari here and view the flora and fauna of the Himalayan region. Magnetic Hill which has magnetic properties to pull up the cars uphill is a unique attraction. Besides this, Ladakh is heaven for adventure sports such as mountain climbing, cycling, motor biking, white water rafting, paragliding, skiing etc.
Monsoon or no monsoon, Cherrapunji, one of the wettest places in the world at 4500 feet above sea level is always engulfed in rains and magical mists. It lies in the eastern state of Meghalaya. In the monsoons, the flora and fauna of the region come to life and the dull landscape takes on pretty colourful hues. This place is a botanist's delight and a variety of rare orchids, ferns and mosses are found here. The stunning Mawsmai Falls, fourth largest in India lie very close to Cherrapunji.  Besides scenic views, one can also explore ancient caves and a labyrinth of underground passages here. Shillong, the capital city of Meghalaya and home to the Khasi tribe is also another notable place nearby with its serene lakes and majestic waterfalls.
Ranikhet
Ranikhet is a quaint hill station in the Almora district of Uttaranchal. A quiet and serene place, Ranikhet is an enchanting monsoon destination with picturesque views of valleys, snow covered Himalayan peaks, ancient temples and ample opportunities for trekking. Ranikhet has coniferous forests with Pine and Oak trees. The must-see list in Ranikhet includes Jhoola Devi Temple, Bhalu Dam and the orchards at Chaubhattia.
Some Dos and Don'ts for Monsoon holidays
1) Do carry appropriate rain gear and sturdy rain proof shoes.
2) Mosquito repellent creams are a must during monsoons. Also some places have known pest nuisance which can be avoided. For example leeches are found in Periyar and special socks can be bought from the area to avoid them.
3) If you are into adventure sports, do carry an emergency first aid kit.
4) Don't forget to cover your camera and torches with oilskin or plastic.
5) Do make sure that your health allows for getting drenched since monsoon holidays destinations will receive rainfall.
More Related Stories,
WWF captures Rare photo of Red Panda
Image courtesy rjstyles, wildxplorer , soorajshajahan, pranav bhasin, kcbimal, $holydevil, Friar's balsam, shubharnab via CC/Flickr