The residents of Vijayanagar village, about 10km from Savarkundla and forest department staff were witness to this rare spectacle of a wild boar and a lioness sitting quietly for hours inside a well filled with sand. Though the two were trapped inside the 15-feet deep well for hours, the boar was absolutely not harmed by the lioness. Strangely however, the lioness fell into the well while chasing the boar.
A villager noticed the two animals in the well and sought the help of the forest department, which carried out a rescue operation immediately. A special technique was used to bring the lioness out using a rope loop. She was safely rescued, put in a cage and then was sent for observation at Vadal village. The wild boar was then brought out and it ran into the wild.
Read More: Photos, Saluting The Lion Queens Of India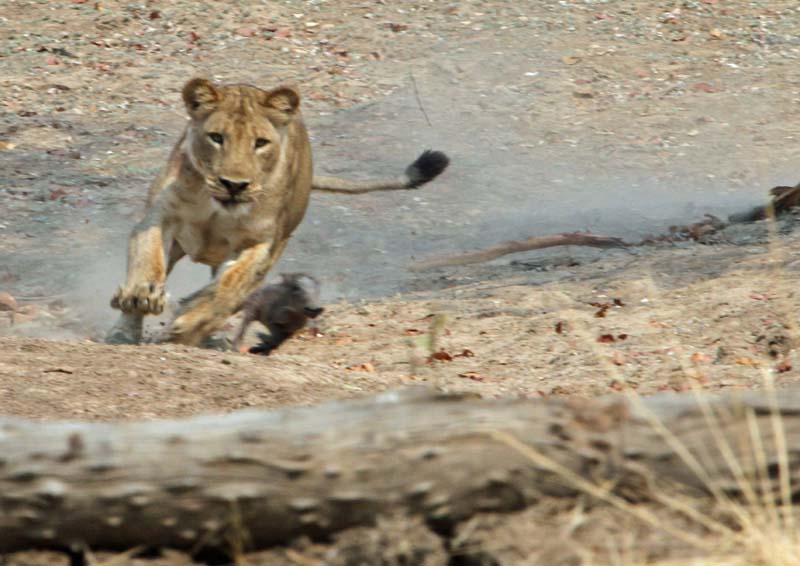 The incident began when the lioness and a lion were chasing the boar chasing the boar and had strayed into Vijayanagar village after a member of their group, a lion was hit by a goods train on the railway track near Badhada village in Savarkundla taluka. Fortunately, that lion survived and was taken to Jasadhar for treatment.
According to a senior forest department official, after the accident, the lion and lioness were aimlessly roaming near the railway track and chasing the trains. In the interest of their safety, forest department staff chased them away and they proceeded towards Vijayanagar, where they chased two wild boars and killed one of them. While chasing the other, the boar and lioness fell into the well.
All's well that ends well for both the wild animals.
Read More: 5 Facts You Need To Know About Asiatic Lions