#1 Only One Place To Live
Asiatic Lions are found only in Gir Forests of Gujarat, India. There is no other place in the world where a wild population exists. The approximate population here is between 300-400 lions. Lions have been marked as Endangered in the IUCN Red List of threatened species.
Find More Information about the Asiatic Lion's status here.
#2 Tip Toes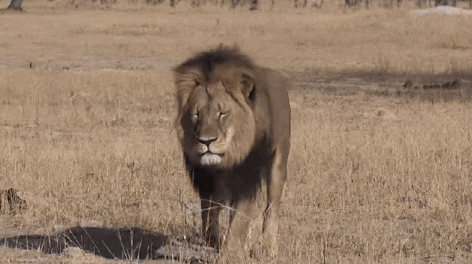 A lion's heels do not touch the ground when they walk.
#3 Smaller Than Their Cousins
Asiatic lions are smaller in size than African lions. The mane too, of the male lions is short, sparse and darker in colour.
Read More: Endangered Lions Drown In Flash Floods In Gujarat
#4 Belly Folds
Asiatic lions have a very unique longitudinal fold of skin that runs along their belly. This is absent in African lions.
#5 Social Females, Solitary Males
Lions are the only wild cats that live in groups called pride. However, unlike the African lion, the Asiatic lion does not live with the females and the cubs except during mating season.
Read More: Food For thought – Asiatic Lion