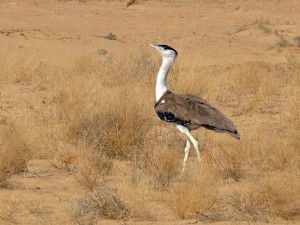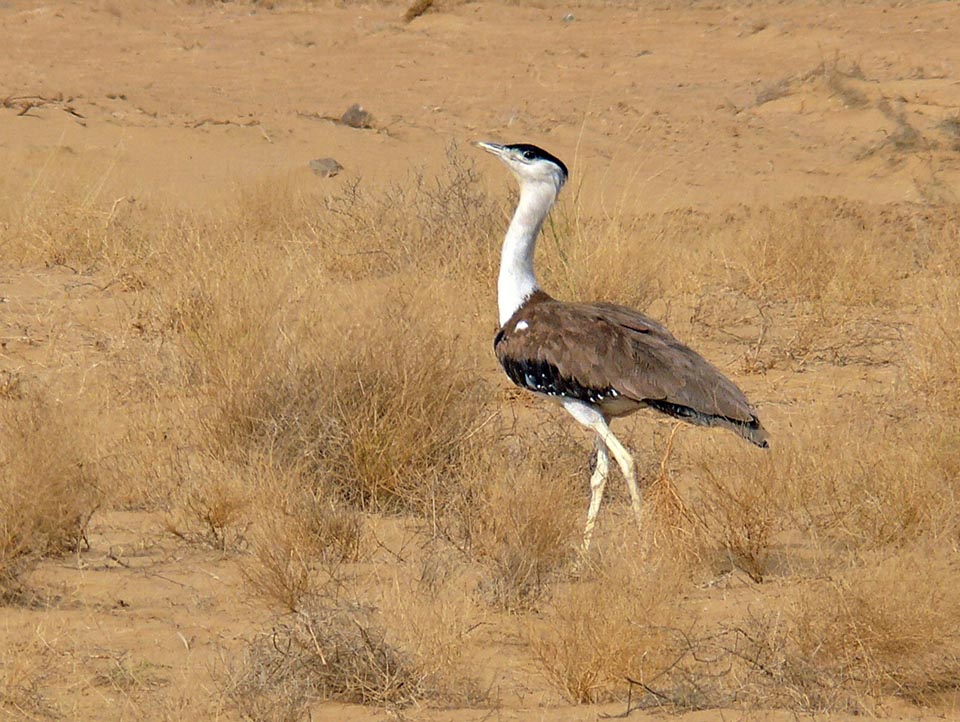 The Great Indian Bustard is a critically endangered bird species in India. While the bird is already facing extinction threats owing to habitat loss and urbanization, a recent research has shown that the species has very small population of breeding adult birds, which may make the bird extinct, earlier than expected.
Scientists of the Wildlife Institute of India (WII) Farah Ishtiaq, Sutirtha Dutta, Bibek Yumnam and Yadvendradev Jhala conducted a year long study on the birds and found that there were very low number of breeding adults. More importantly, the number of female were far less than male, heightening the risk of their extinction.
For any species to survive well and save genetic anomalies in the next generations, it is crucial to have genetic diversity. It helps in survival, adaptability and in case of catasprophes striking a varied gene pool ensures that some of the species will stay strong and survive.
But in the case of the Great Indian Bustard, the scientists found very little genetic diversity making the species more vulnerable to catastrophes and becoming genetically weak with every generation.
In India there were once 11 states where the birds were found with population being 1260 in 1969 but currently they are restricted only to 6 states with their population estimated to be between 300 to 350. The research team worked on egg membranes, molted feather and collected droppings of the bird in the states of Gujarat, Maharashtra, Rajasthan,Madhya Pradesh and Andhra Pradesh where there is a bustard population.
They compared the genetic variability of the bustards with those of Europe and Houbara Bustards of Middle East. The findings show that,
Despite the extensive noninvasive sampling genetic diversity in the Indian birds were low.
Female population size was very low.
The bird had suffered a populayion bottleneck where one generation of the species had been suddenly been killed, leading to no breeding, and affecting the genetic diversity of the complete population.
Pramod Patil, director of the GIB foundation stressed that they species was in dire need of habitat protection and captive breeding.  The risk is greater because the birds only lay one egg in a year or every two years.
"They have extremely slow life history traits which mean that they lay less number of eggs, have a long life span and slow growth rate. They are under a greater threat when they are subjected to hunting and habitat loss," researcher Sutirtha Dutta said.
The main reason for their survival difficulties have been,
Habitat loss due to agriculture
Extensive cattle grazing
Fragmented population
Heavy poaching
"Very low numbers of males needed for copulations, and breeding failure of females can also cause the low genetic diversity," the team said.
Despite the birds being critically endangered, there is really very little data available on them. Regional abundance, population trend, nomadic movement of the species etc. are important pointers that are not clearly known.
The birds need immediate attention otherwise this heaviest flying bird of the world, will soon reach a point of no return.
-Atula Gupta
Article Reference: Times of India
Related Stories:
The Great Indian Bustard now Critically Endangered
Efforts made to Save Jerdon's Courser