How often have you spotted a new bird in the neighbourhood and wished you knew its name? Urban areas are home to a number of birds other than sparrows and mynas and if you want to explore, team up with other avid birders and know your city's birds even better, then here is your chance. It's time for the race…the India BirdRace 2013.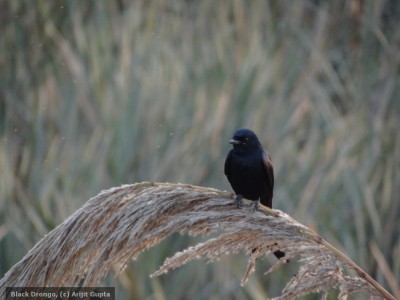 What is a Bird Race?
A Bird Race is an event where the participating teams spend the entire day from dawn to dusk spotting and identifying various birds as an attempt to record as many species of birds as possible. The idea behind the race is to study the region's Avi-fauna, document the species and recognise threats to them if any and address them. Later in the day, the teams get together for an interactive session with the bird experts, where they share information about the day's findings with the other groups. The team which has recorded the maximum bird species wins a prize. All participants also get to learn more about bird-watching from the experts.
How it all began
The Mumbai BirdRace, India's first BirdRace event started on 27th Feb, 2005 in Mumbai. Over a hundred birding enthusiasts, beginners and expert birders alike gathered together for the first time and initiated the beginning of a unique event. In the first race itself, 277 bird species were spotted. Owing to the over-whelming response, India BirdRaces, supported by the Hong Kong and Shanghai Banking Corporation Limited (HSBC) became an annual event.
IndiaBirdRaces 2012-2013
The dates for the 2012-2013 India BirdRaces for various cities in India are as listed below:
23rd December 2012 – Coimbatore BirdRaces
30th December 2012 – Chennai BirdRaces
6th January 2013 – Jodhpur BirdRaces
20th January 2013 – Bangalore BirdRaces
27th January 2013 – Mumbai BirdRaces
3rd February 2013 – Ahmedabad BirdRaces
10th February 2013 – Pune Birdraces
17th February 2013 – Chandigarh BirdRaces
24th February 2013 – Kolkata BirdRaces
3rd March 2013 – Delhi BirdRaces
Registrations are currently on for the Mumbai BirdRaces. You can register yourself by clicking on this link and following the instructions. Read more about the event itself and the rules at India BirdRaces.
Participating in the IndiaBirdRaces is a good way to learn more and spread awareness about birds, their habitats and their role in the eco-system. So get ready to be a part of a most exciting and memorable experience and register soon.
More Related Stories,
Photography of Great Indian Bustard Banned
14 Species of Birds on the Verge of Extinction
Counting Animals at Sanjay Gandhi National Park