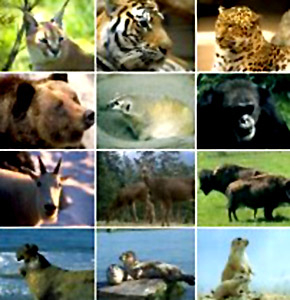 As a move to take protection of animals and plants to the next level the Indian environment ministry has decided to bring out its own red list of endangered species like the one published by IUCN worldwide. The move will hopefully give a more systematic and planned approach to the protection of species in the verge of extinction in India.
The first Red list of plant and animal species is proposed to come out by next year by expert panels of the ministry.
"To begin with, two documents, one each on 'Red list of Indian Plants' and 'Red list of Indian Animals' would be released during the COP-11 of the Convention on Biological Diversity to be held in New Delhi in October 2012," said a Ministry document.
It has been long felt that India lacks a definite plan to tackle the looming threat to many of its animals and plants species. While IUCN's red list provides information about which species are endangered, India as a country does not have any comprehensive information about the species. For some rare flora and fauna even basic photographs are unavailable.
The country's personal red list therefore will help general public identify the looming threat to the biodiversity of India and hence help take the first step towards conservation.
The ministry will adhere to the guidelines set by IUCN to make its red list, and will take the help of Botanical Survey of India and Zoological Survey of India.
IUCN started preparing the red list of threatened species of animals and plants since 1963. The list is prepared on the basis of set criteria to evaluate the extinction risk of thousands of species and subspecies. These criteria are relevant to all species and all regions of the world.
-Atula Gupta
Article source: Developmentalchannel
Related Stories:
57 Species Critically Endangered in India
(Visited 2,584 times, 1 visits today)