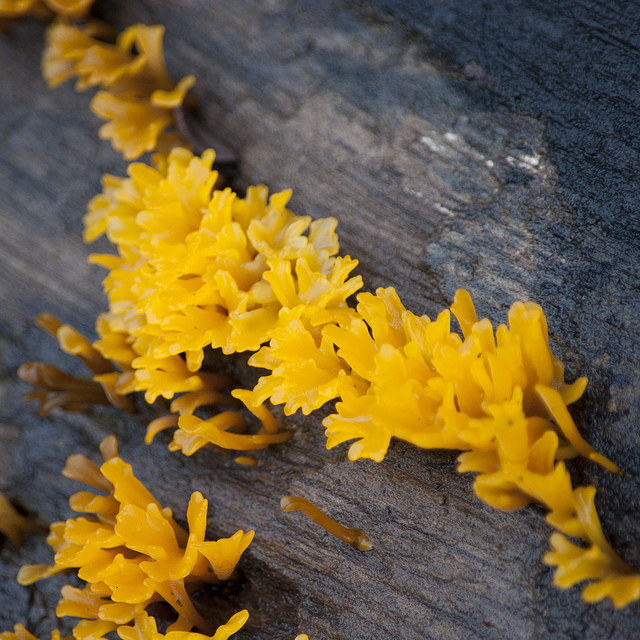 This image of  Yellow fungus Dacrymycetaceae was clicked by Snehasis Sinha on the road side along the Kaiga road Dandeli, North Karnataka, India.
They are saprophytes (a plant or fungi, that lives on decaying organic matter like wood). The body is gelatin-like and can be shaped like a simple dot to long branches like this beautiful yellow one above.
If you want to share your photos of 'All Things Yellow Found In Nature', join our Flickr group – https://www.flickr.com/groups/indenwildshots/ and share for the theme of the month.
Image copyright remains with the photographer. Shared here as part of the group – India's Endangered Wild Shots.