Travelers on the coastal highway between Bhavnagar and Una in Amreli district in Gujarat were in for a surprise when they sighted a pride of seven wild Asiatic lions casually walking by.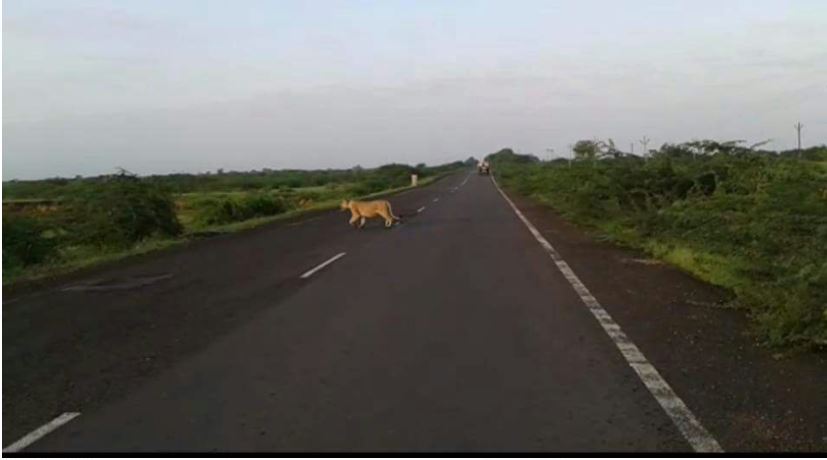 The pride was earlier seen by some locals resting on a hillock near Balani Vav village close to the coastal town of Rajula.
Read More: 5 Facts You Needs To Know About Asiatic Lions
The onset of the monsoon resulted in the movement of the lions from the hillock to the highway. The pride then walked across the highway towards an open ground and stayed there for a long time. According to forest department officials, the onset of rains causes an increase in mosquitoes and insects and it is habitual for lions to keep moving and changing places.
In the last few years, this is not the first time that lions have been spotted on national highways, state highways and internal roads. Prior to that, such spotting was rare.
Owing to a steady increase in the lion population, large numbers moved out of the Gir Sanctuary and reached up to the coastal areas of adjoining Amreli, Gir-Somnath and Bhavnagar districts. Satellite populations of lions, an endangered species, are seen in the revenue areas and sometimes even in villages and preying on domestic cattle.
Read More: Asiatic Lions No More Critically Endangered