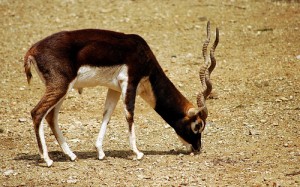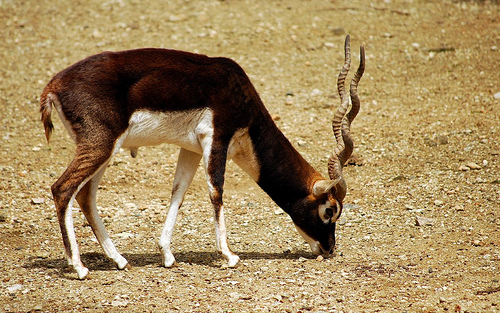 The Forest Department of Karnataka declared 183 plants, including 81 medicinal, as endangered, rare and vulnerable. The department also listed names of 40 animals that were endangered in the state.
As per the International Union for Conservation of Nature (IUCN), the forest department has named 40 animals who are in the brink of extinction in Karnataka. This list includes among other animals, 
Black buck
Wild Dog
Elephants
Indian brown mongoose
Kolar-leaf nosed bat
Lion-tailed Macau
Sloth bear
Travancore flying squirrel
Spotted eagle
India vulture
Tree frog
Travancore tortoise
What has come as alarming news is the inclusion of 81 medicinal plants in this list. The loss of these plants will not only jeopardise the environment, but pose difficulties to many ayurvedic medicine manufacturing companies and practitioners of this ancient form. Some of the threatened plant species that have been marked 'red' by the forest officials are,
Arisina Balli
Sambar Balli Twak
Maakali Beeru Fly Catcher
Tandavari
Sampige
Bobbi Mara
Tarakasheera
Seethe Ashoka
Kadu Pindi.
The reason quoted for the vulnerability of the flora and fauna are deforestation, over-exploitation and smuggling of wood and plants. Most of these plants are found in the Western Ghats and Malnad regions of the State.
P.R. Leelavathi, Additional Secretary, Forest, Environment and Ecology who had directed the Chief Conservator of Forests to produce an action plan to protect the flora and fauna, suggested use of road margins along national and state highways to plant the vulnerable, threatened and endangered trees.
 Original Article  Image Credit dhruvaraj via cc Flickr