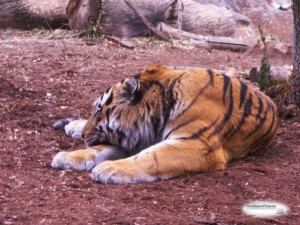 The tiger count in India was last recorded as approximately 1400. But this census was done in 2008 and in all likelihood the population of the national animal is far less than projected. This has become apparent after Environment Minister Jairam Ramesh said on Tuesday that the new year has already seen 14 tiger deaths in the nation.
Answering a question put in the parliament the Minister informed that till February this year alone 14 Tigers have died, two among them due to poaching.
"About 14 tigers have died, 12 due to natural and other causes and two due to poaching, till Feb 22 this year," said Ramesh.
The minister also said that since 2008, 51 tigers had died due to poaching apart from 110 others tigers dying due to natural causes.
At this rate, the majestic tigers surviving on this planet at the mercy of humans might just have about 10 years left before they become extinct.
-Atula Gupta
Image courtesy freenaturepictures.com