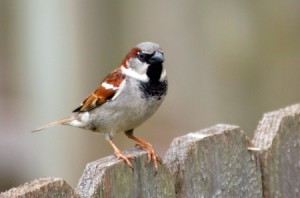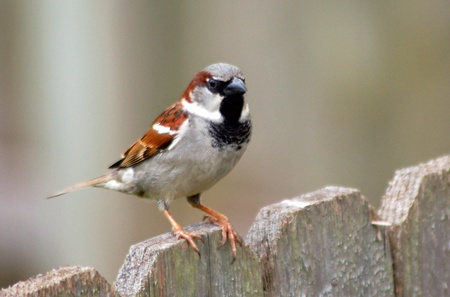 Many in India have grown up with the chirruping of the house sparrows. These tiny little grey birds have been constant companions, sometimes noisy neighbours, morning alarm bells, and fluttering representatives of the aerial species that live amidst humans.
Unfortunately, while once you opened your windows to be automatically greeted by their calls, the house sparrows have stopped calling your house their home in the present world.
Their numbers are dwindling at such a high rate, that conservationists are concerned, that this specie that has had such an amicable relationship with the urban world, may slowly but steadily be losing its population and just not finding its little space among the concrete jungle anymore. Accroding to a survey there has been an 80 percent decline in their population.
Today the reasons for the sparrows' decline are largely electromagnetic radiation from mobile phones and lack of insect food due to excessive use of pesticide in urban gardens. But most certainly, it is the loss of habitat that drives any species towards extinction.
It is therefore, that last year the world decided to dedicate a day to the common house bird that is becoming uncommon. 20th March is thus World House Sparrow day.
If you have been friends with this chirrupy neighbour for a long time and want your kids and their kids to remember the feathery mate as fondly as you have, just pledge today that you will make your home more house sparrow friendly.
Here is how,
Create a mini forest within your housing society or home compound.
The house sparrow is not a fussy eater, therefore place any kind of seed, flower seed, bread, and grain and even home leftovers at a pre designated place every day for them to feed on.
Place a water vessel at a comfortable location.
If you have the space in your balcony or garden, hang a nesting place like a bamboo basket, an earthen pot that they find safe and secure.
Use cellular phones as little as possible.
The Man behind the World House Sparrow Day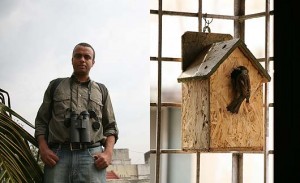 The man who started the initiative is environmentalist Mohd. Dilawar who wants to conserve the species as well as create awareness among people. Dilawar believes that we should not only be concerned about the threatened or endangered species but the more commonly seen species like the sparrow that are often neglected when conservation efforts are planned.
He says, "The rationale of having this day is not simply to celebrate the event for a single day, but to use it to bring together all the individuals and organizations working for conservation of sparrows and urban biodiversity on a common platform. We aim to build a network which can result in better linkages of like-minded people. In the long term, it's an effective way to carry out advocacy, do collaborative research and form national and international linkages."
Dilawar's Nature Forever Society had many events lined up for the global awareness day.
NFS will showcase exclusive photographs and information on as many as 22 of the 26 species of sparrows on its website.
An open-for-all photography contest in association with the Bangalore Photography Workshop
Common bird watching trips
Public discussions
Exhibitions
Presentations
Bird rallies
Art competitions
Educational and public events.
For more information on the decline of sparrows and how you can help, visit http://www.natureforever.org/
-Atula Gupta
(Visited 1,688 times, 3 visits today)