It is that time of the year again when Olive Ridley turtles arrive in thousands on the beaches along the coastline of the Indian Peninsula for their annual nesting season. In an effort to provide them with a clean nesting place, over hundred students along with local volunteers got together to clean up a four kilometer stretch from Gokharakuda to Podampeta near the mouth of the river Rushikulya in Odisha.
Working for over three hours, students from six high schools of nearby villages in coordination with forest personnel and wildlife activists, collected around three tonnes of litter from the beach making it clean and suitable for the turtles which are likely to visit later this month.
The coordinator of the district eco club, Shankara Narayan Bej said that most students who took part in the drive were members of the eco clubs in their respective schools. Environmental activists, school teachers and local fishermen were all part of the beach cleaning mission.
The forest department had adopted many strategies to help the olive ridley turtles in their safe nesting. Cleaning of the beaches before the mass nesting was one of them and school children have been active participants in this for the last ten years.Bej, explained that beaches replete with garbage were a major hindrance for the mass nesting of turtles.
Mass Nesting Site
Rushikulya river mouth is the second largest rookery after Gahirmatha for Olive Ridleys. The forest department has roped in volunteers in addition to forest staff to make sure the Olive Ridleys are safe and have suitable conditions for nesting.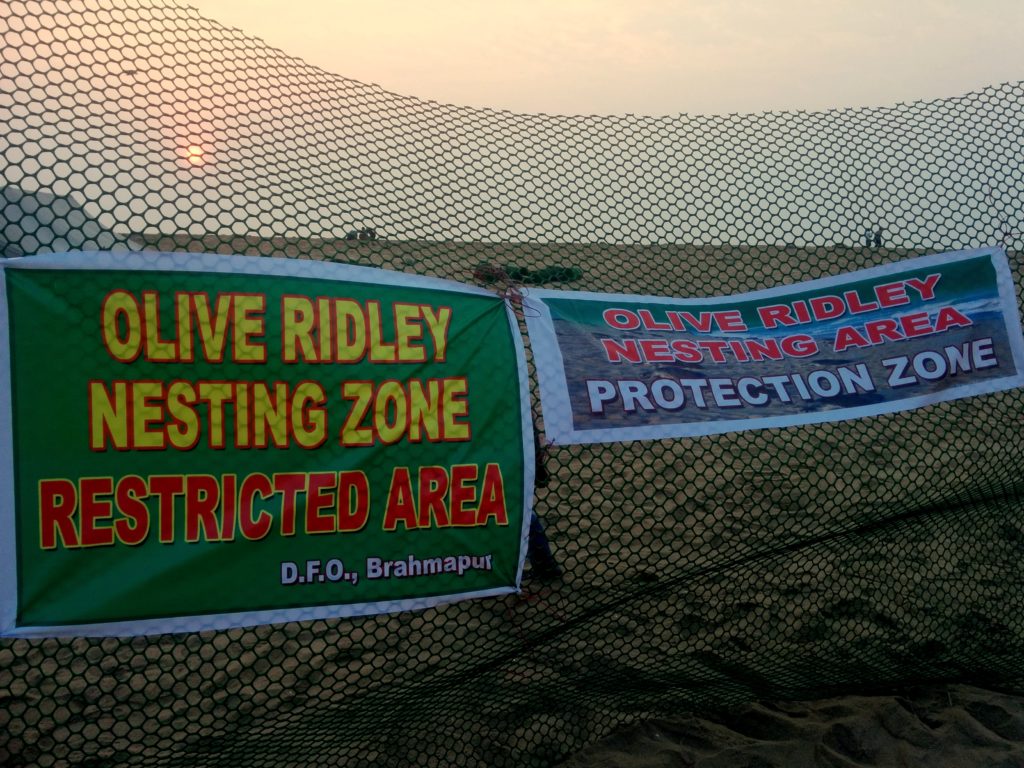 "The turtles can climb onto the beach at any time to lay eggs, so we have also deployed forest staff and volunteers," said Berhahmpur divisional forest officer, A K Behera.
Olive Ridley turtles (Lepidochelys olivacea), listed Vulnerable on the IUCN redlist are the smallest among sea turtles and exhibit unique mass nesting habits. They face many threats right from before they hatch out of the eggs in the rookeries; such as habitat loss, tidal waves, predators and poachers.