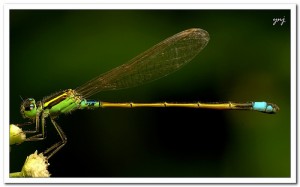 India's western state and economy hub Maharashtra is also blessed with verdant natural beauty. With the biodiversity hot spot Western Ghats beginning from this state, the Zoological Survey of India recently found that the state has 1065 species of vertebrates and 642 species of invertebrates.
The assessment was carried out by ZSI beginning from the time of its inception in 1959 till last year. The areas for the study included the protected areas national parks and wildlife sanctuaries, tiger reserve, wetlands and almost all districts of the state.
The census revealed that Maharashtra has,
1065 species of vertebrates (fish, mammals, amphibians and reptiles)

215 species of fish
53 species of amphibians
117 species of reptiles
551 species of birds
129 species of mammals

642 species of invertebrates (animals without backbones, like scorpions, crabs, molluscs, freshwater sponges, centipedes, crustaceans, roundworms, among others)

160 species of molluscs
104 species of  Arachnid
42 species of centipedes
89 species of  nematode or roundworms
71 species of cladocera, commonly called water fleas, among others.
1807 species of Insects

402 species of coleoptera (or beetles)
278 species of diptera (flies)
238 species of hymenoptera (sawflies, wasps, beetles, ants)
227 spcecies of hemiptera, known as true bugs
213 species of lepidoptera (moths and butterflies), among others.
Among the vertebrates it was also found that there are 165 species that are endemic to India and 26 species that are endemic to the state of Maharshtra i.e. found only here in the entire world. According to RM Sharma, the deputy director of ZSI, most of these endemic species are restricted to the northern Western Ghats.
S S Jadhav, scientist, ZSI, said there were few threatened species too that were cited in the report. Some of them are,
Among Mammals,
The soft-furred rat (Millardia kondana), commonly called the Sinhagad rat,
The blue whale
Dugong Dugon (sea cow), all critically endangered.
Among Fishes,
Puntius deccanensis, critically endangered and found in Katraj lake in Pune
Parapsilorhynchus prateri found in Deoli inNashik district
Among Birds,
Forest owlet found in Shahada and Taloda of Dhule district
Indian white-backed vulture and Long-billed vulture
Among Amphibians,
Amboli toad (Xanthophryne tigerinus) found in Amboli
Indirana phrynoderma, a species of frog found in Tamhini, Pune,
Pseudophilautus amboli frog found in Amboli, Sawantwadi district, Amba forest, Kolhapur and Sindhudurg district
Among Reptiles,
Eretmochelys imbricate, a sea turtle found in Maharashtra, Orissa and Tamil Nadu coast
Dermochelys coriacea, a sea turtle found in Maharashtra, Andaman, Goa, South Kerala, Gujarat and West Bengal
Sharma agreed that the data collected was still miniscule in comparision to the vast diversity of the land. He also said that the forest area was under constant pressure and many of the fauna might well be lost even before it could be recorded.
"The data collected for this study is minuscule. Lot of data is yet to be collected and identified. And the gaps have to be filled in."
"Proximate threats include extraction of forest products, poaching, mining, pollution, overgrazing, forest fires, invasive species, inadequate enforcement of existing laws and absence of involvement of local communities in conservation. Thus, the natural and man-made threats affect the ecological, biological and in turn the genetic diversity," he said.
Image via cc/Flickr by Yogendra Joshi
(Visited 2,788 times, 1 visits today)