Horned Frogs are named so because of their pointy upper eyebrows but for centuries, there has been a confusion regarding their classification. In North East India  for over 150 years a single species  – the Jerdon's white lipped horned frog, represented the entire family, but Dr Stephen Mahony, a National Museum (UK) scientist knew there had to be more kinds of horned frogs. So, for 11 years he spent time with colleagues in India, and Ireland to dig deeper. Finally, Mahony and his team including 'Frogman of India' Dr. S D Biju discovered 4 new horned frogs from the Himalayan region of Meghalaya and Arunachal Pradesh.
Read More:New Frog Species Discovered In Goa
The newly discovered frogs have been named,
Himalayan horned frog (Megophrys himalayana); the
Garo white-lipped horned frog (Megophrys oreocrypta); the
Yellow spotted white-lipped horned frog (Megophrys flavipunctata); and
Giant Himalayan horned frog (Megophrys periosa).
The study was published on Monday as a monograph in the scientific journal Zootaxa.
'Horned frogs are thought to be primitive amphibians from a lineage that is between 50 and 80 million years old,' explains Mahony on the museum website.
'It is mostly down to the fact that there was a lot of confusion as to which specimens were the type specimens,' explains Stephen. This refers to the individual frog on which the entire species was named.
'Without knowing what specimen is the type, it is difficult to known which species a certain name applies to,' Stephen continues. 'Scientists were then further adding to the confusion by describing new species based on these misconceived ideas and so the problem just got bigger and bigger.'
With help from Dr. Biju at Delhi University, University College Dublin and the National Museum, Mahony began the arduous task of studying old museum collections, published and non published work, hand notes and jar labels.
Co-author Dr Rachunliu G. Kamei spent time in the jungles of North east India, at some of the wettest places on Earth. As  frogs only come out at night, this meant hours in thick, damp forests amidst wild animals and probable insurgents.
The years of hard work paid off when the team discovered what was previously clubbed as one species was actually 5, with 4 new species of horned frogs.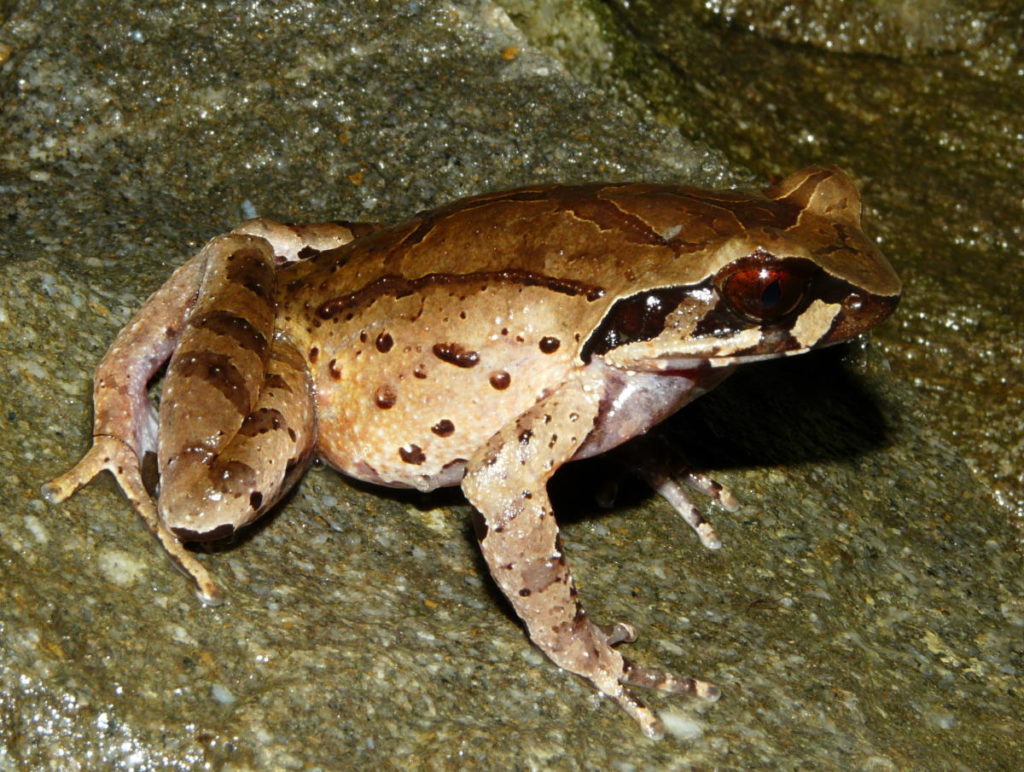 The frogs vary in size — yellow spotted white-lipped horned frog measures about 5.7-7.5 cm and is the smallest, while the Giant Himalayan horned frog measures about 7.1 to 11.2 cm, making it the "largest of the 15 horned frog species now known to occur in Northeast India".
Read More: Burrowing Frogs discovered In India
Dr. Biju believes the presence of the new species proves there could be more species of frogs in the region waiting to be discovered.