One of the last haunts of the nearly-extinct Asiatic Wild Buffalo(Bubalus arnee), this little-known sanctuary lies in Raipur district in Chhattisgarh.
SPECIES TO WATCH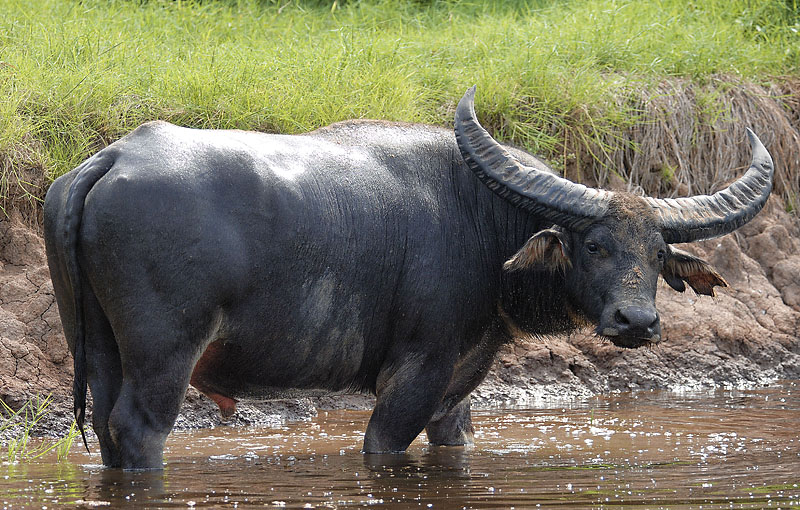 Asiatic Wild Buffalo Bubalus arnee (Endangered)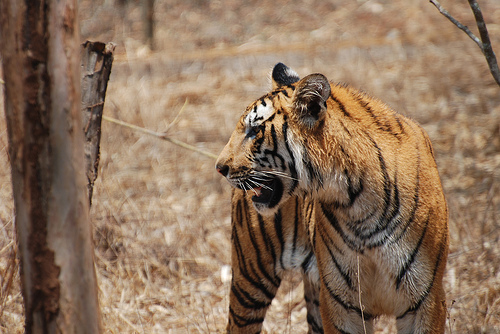 Tiger Panthera tigris   (Endangered)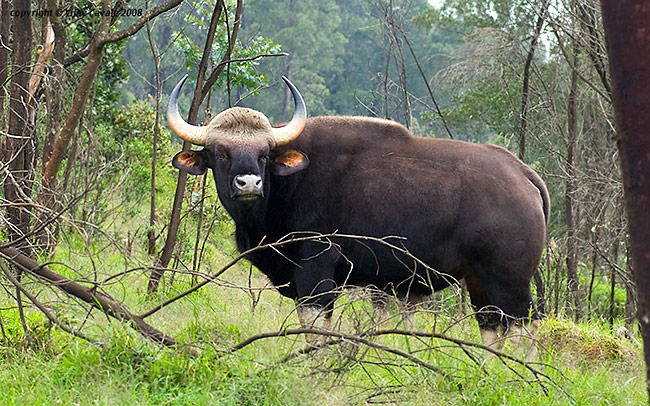 Gaur Bos gaurus (Vulnerable)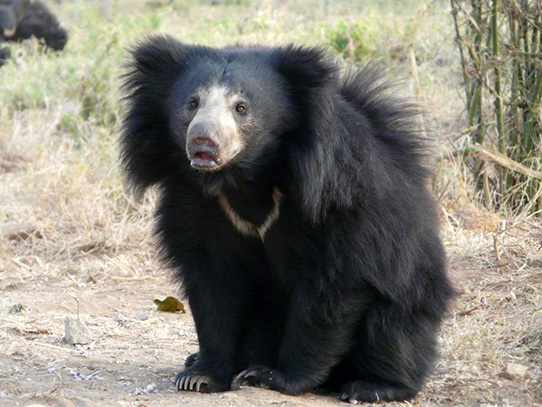 Sloth Bear Melursus ursinus (Vulnerable)
FIND ON THE MAP

The park is located between 20.45-20.79ºN latitudes and 81.98-82.09ºE longitudes. It is spread over an area of 247 sq.km. The sanctuary is located 160km away from Raipur, the state's capital and a major transportation hub.
IDEAL TIME TO VISIT
With summer temperatures exceeding 50ºC, the cool months of November-June is the best time to visit Udanti.
THINGS TO KNOW
Udanti was notified as a wildlife sanctuary in 1983.
Together with the 556 sq.km Sitanadi wildlife sanctuary, it constitutes the Udanti-Sitanadi Tiger Reserve, which was notified in 2008 as Chhattisgarh's 3rd tiger reserve.
The wild buffalo population had declined to a mere 7 individuals in 2007, when the Wildlife Trust of India initiated a conservation programme for the sanctuary's flagship species. The population has increased to 13 since. Some of the buffaloes are kept in a large enclosure, to avoid poaching and competition from livestock.
CLIMATE
Average summer temperature: 33°C(91°F)
Average winter temperature: 23°C(73°F)
Average precipitation: 1200mm
HABITAT TYPE
The park's ecozone is the Narmada Valley dry deciduous forests. The predominant vegetation consists of mixed tropical and subtropical dry broadleaf forests, with moist vegetation being noticed in some tracts. The terrain is predominantly undulating, with a significant portion lying below an elevation of 200m. Lowland riparian grasslands are also present in some parts.
FLORA
The sanctuary boasts of remarkable floral diversity, with both dry and moist forests being present. The predominant tree species are Sal, Teak, Arjun, Khair and Sissoo. Over 25 species of grasses are present in the low-lying grasslands.
FAUNA
The sanctuary is one of the last strongholds of the nearly-extinct Asiatic Wild Buffalo in Central India. In addition, it contains the full complement of Central Indian wildlife, including tigers, leopards, chital, sambar, wild boar, gaur and dhole. Striped hyenas and jackals are the principal scavengers.
SAFARI INFORMATION
Situated alongside the Raipur-Rajim-Gariabad all weather road, the sanctuary is easy to reach. Tourism here is still in an infantile stage. However, private cars are available for hire at the safari gate, and these cost a mere 500-700 INR, a lot less than the rates at many other sanctuaries.
Read More: Singalila National Park
ACCOMMODATION
A number of Forest Rest Houses(FRHs) are located in the sanctuary. These include:
Taurenga FRH(4 rooms)
Mainpur FRH(2 rooms)
Karlajhar FRH(2 rooms)
HOW TO REACH
The sanctuary gate is located at a distance of 175 km from Raipur, the state capital. Raipur  also has the closest major railhead and airport. The sanctuary sits astride the Raipur-Rajim-Gariabad road. Private vehicles can be hired at Raipur and Gariabad for a trip to Udanti.
EXPERT TRAVELLER TIPS
Those who choose to travel in summer should be prepared for the scorching heat. Carrying plenty of water is a must to avoid dehydration.
The sanctuary's office is located at Raipur , thus all the requisite permits and documents can be obtained at the city itself.
Wildlife sightings are few and far between at Udanti. However, wild buffalos and many species of endangered birds can be easily sighted.
Read More: The Asiatic Wild Buffalo Finds A New Home