It was fruiting season of Acorns in the pristine Himalayan alpine forests of the Kedarnath Wildlife Sanctuary. Researcher Himani Nautiyal was on a field trip to observe the Central Himalayan Langur (Semnopithecus schistaceus) and their interactions with livestock, when she observed an interaction of a very different kind. A Himalayan black bear was prowling in the langur home range which normally would be threatening to the langurs as bears are known to hunt them. Oddly enough, this bear was not after the monkeys. It was waiting for the langurs to accidentally drop the fruits of the acorn tree so that it could eat them too!
This is a first-of-its-kind study documenting the direct interactions between Himalayan Black bear and Central Himalayan Langur – a hunter and the hunted peacefully interacting for a common food source. While one animal feeding on the food accidentally dropped by another species is a commonly documented scientific phenomenon called gleaning, what makes this particular interaction interesting is that the feeding association is between a primate and a non-primate omnivore.
Read More: Rare Golden Langurs Saved By Ropeway
"There has been only one study prior to this presenting a direct interaction between any primate and carnivore species, which was on Hanuman Langur and Jackal recorded in Central India by Newton in 1985, "Himani told India's Endangered.
Could this have been a chance encounter? The researcher does not think so.
"I began my study in June 2016 and during the first month of research, I could not find any direct or indirect evidence for the presence of Himalayan Black Bear (Ursus tibetabus) in langur home range," Himani tells us.
"However during the fruiting season of Quercus semecarpifolia, which is in July-August, I found three direct sightings of langur feeding on acorns, and bear gleaning acorns on the ground as well as many indirect evidence of presence of bear such as scat, scratch marks on trees, and footprints. Then again in September, which is the end of fruiting season for Quercus semecarpifolia, I did not find any direct evidences and minimal indirect signs to tell the presence of Himalayan Black Bear inside the langur home range."
This means the presence of bears increased in the langur range especially during the fruiting months of the tree. The results of the study have been published in Mammal Study by Himani Nautiyal and Michael Allan Huffman where they explain how such kind of primate –carnivore feeding association has been rarely seen.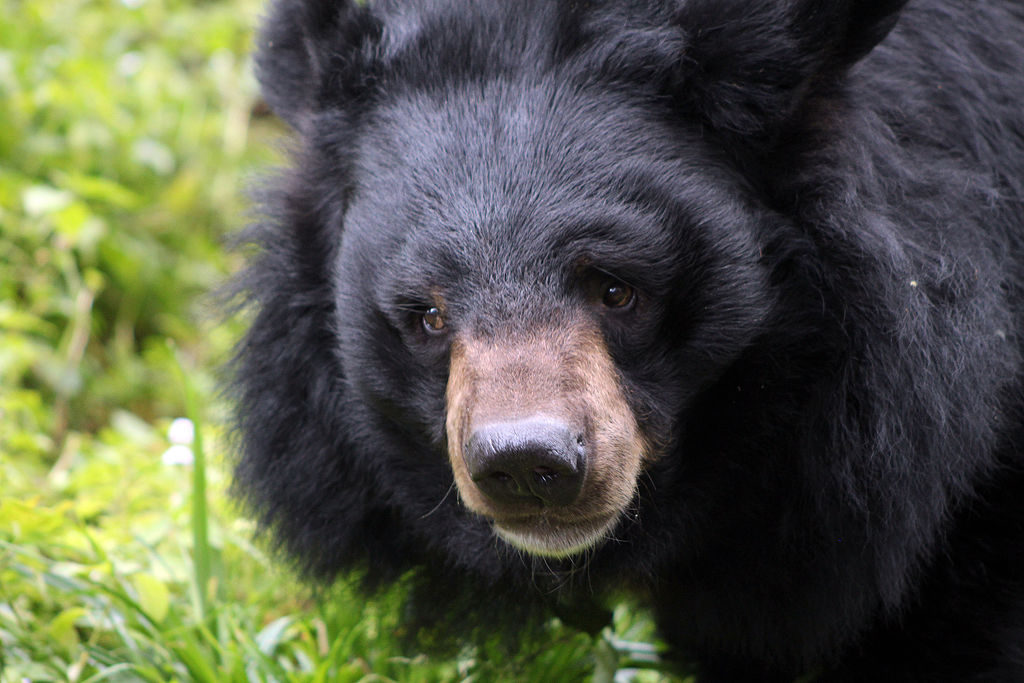 The researchers also have an idea why the bears could be benefitting from this type of interaction.
Season's Best Resource
The study suggests that the black bears, especially the females who have young cubs could be using this smart strategy not only to conserve precious energy before the winter months but also to keep their cubs safe.
Read More: New Himalayan Singing Bird Discovered
Bear is normally omnivorous, but when food is scarce they are known to sometimes hunt, write the researchers.
"We think that the nutritional benefits of gleaning highly nutritious acorns by bears outweighs the risk and energy expenditure of hunting, especially for females with their cubs, at this critical time of year in Rudranath."
Acorns picked by the bears were not only allowing them to get good food while saving their energy, it was also allowing the mother bear to safeguard her cubs that were vulnerable to male bear attacks.
The research adds another interesting element to primate-nonprimate interactions and opens doors for further studies into these animal behaviours.
Read More: Great Himalayan National park Becomes UNESCO World Heritage Site