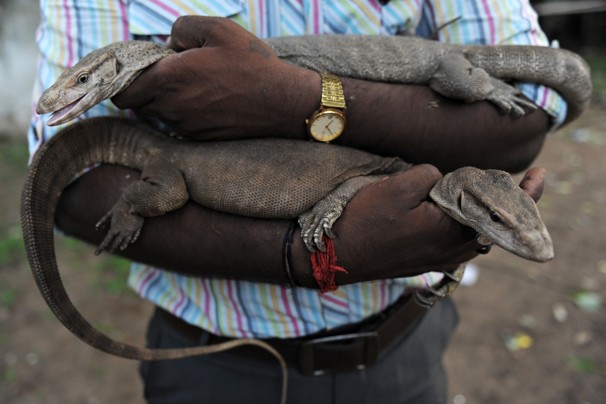 Indian animal volunteer Dharmeshbhai  rescued two monitor lizards that are now safe at the Animal Care Charitable Trust in Ahmedabad, India. Monitor Lizards are categorized under Schedule 1 of the Indian Wildlife Protection Act.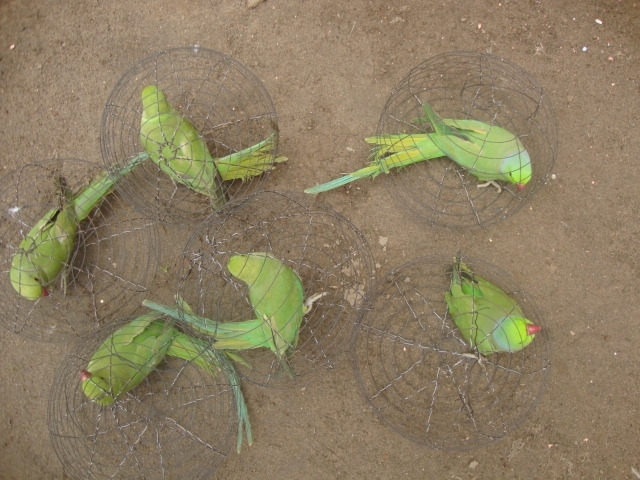 Maneka Gandhi chairs organization People for Animals with a nationwide network of 2.5 lakh members, 160 units and 26 hospitals. PFA J.P. Nagar team rescued 6 Alexandrine Parrots from Dhanora – Chandpur Road, J.P. Nagar. All Parrots were released in natural habitat at Hastinapur Sanctuary. Image courtesy: http://www.peopleforanimalsindia.org/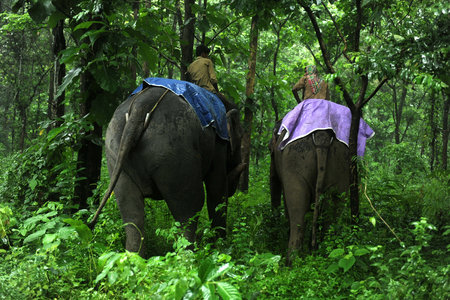 Indian forest guards patrol on elephants in the Marionbarie forest on the India-Nepal border to search for wild elephants shot by villagers across the border in Nepal. The Indian herd had raided a rice paddy field looking for food.One elephant was shot dead and its ivory taken, while others were wounded in the shootings. An injured elephant was led back across the border to India, where its wounds were treated.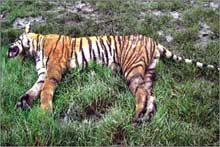 The carcass of a three-year-old tigress was found in Dudhwa forest reserve in Uttar Pradesh's Lakhimpur Saturday. According to officials it might have been hit by a vehicle. Dudhwa, one of the country's largest tiger reserves, has over 106 tigers, and is some 140 km from Lucknow. Image courtesy: http://newsleaks.in/tigress-found-dead-in-uttar-pradesh-forest/
To mark the year of the International Year of Forests, WWF – India has launched a new campaign aimed at the urban youths called as Cities for Forests Campaign in July, 2011. The campaign is being launched to raise awareness on the importance of forests. WWF has launched a separate website for the campaign at www.citiesforforests.in. Students and youth can visit nearby forest areas, and study the biodiversity and threats that can be documented through photographs, stories, paintings, poems, etc. All these can be uploaded at the website.The campaign will run for 3 months and culminate during the Wildlife Week, in October.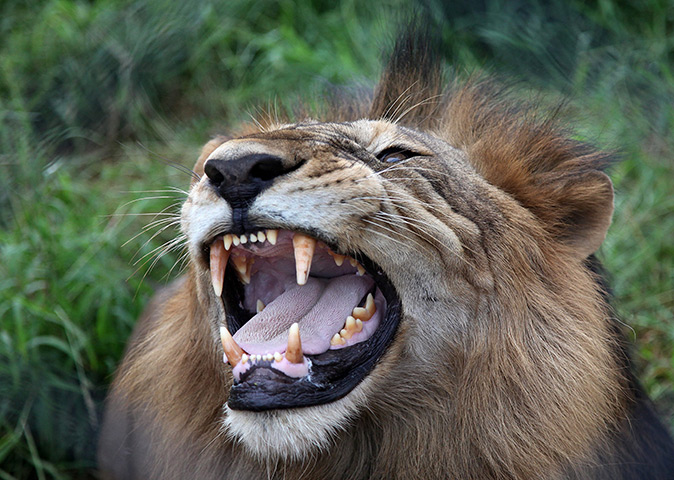 A lion rescued from a circus in his enclosure at the Animal Rescue Centre of Van Vihar National Park in Bhopal, India. Image courtesy: http://teakdoor.com/world-news/86577-world-news-in-pictures-272.html