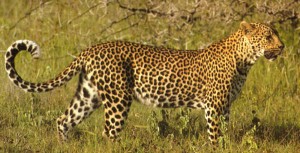 Bannerghatta Biological Park (BBP) near Bangalore in Karnataka may soon be known for its leopards as plans are being finalised to turn the park into a leopard safari.
Zoo Authority of Karnataka (ZAK) chairman M Nanjundaswamy there is a reason why Karnataka has been chosen for the creation of the safari. He says that on an average 50 to 60 leopards are killed each year in the state due to Man-animal conflict. Shrinking habita and forest cover has led to many leopards venturing into cities and villages and this has resulted in their getting killed in public domains.
The safari will help make people aware about the siginificant role a leopard plays in the ecosystem of the area and therefore, help in its survival.
Mr. Nanjundaswamy says that this first of its kind safari may become a reality in a year or two.
The Bannerghatta Biological Park according to the chairman was chosen because it has ample space needed for the project. Currently the park houses a few tigers and lions that had been rescued from circuses and plans have been made to construct the safari in 50 acres of forest land inside the park.
"We have plans to construct it on 50 acres of forest land inside the BBP," he said. "There is no paucity of funds as the ZAK has sufficient funds to open the safari in BBP," added Nanjundaswamy.
Can the safari really change the mindset of people eager to kill any animal that ventures outside the forest cover? That is to be seen.
Related Stories:
Leopards: Victims of the Man-Animal Conflict
Rare Cat Species Spotted at Corbett National Park
Leopard Rescued from a Pipeline in Gujarat
Article reference: IBNLive