Last Day Today. Hurry!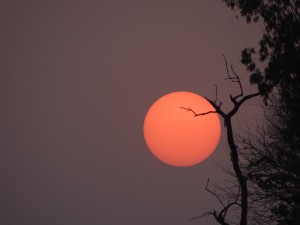 Nature inspires us in many ways. To think, create and even to become a better person.
Here is your chance to praise nature and thank her in your own words. Write a poem on the topic 'NATURE' and send your entries to contact@indiasendangered.com
The best poem wins a chance to get published online at www.indiasendangered.com. You will also receive an exclusive India's Endangered T-shirt and an e-certificate commending your effort.
Last date for receiving entries: 2 DECEMBER, 2012
Terms and Conditions:
1. Poems must be written in English or Hindi.
2. Topic for the present contest is NATURE. Your poems must be written on the given topic only.
3. Submit your entries to contact@indiasendangered.com only. Entries submitted as comments to this post will not be considered valid.
4. Please mention the following with your entry,
Name:
Age:
Email Address:
5. Entries should be sent between 24th November, 2012 and 2nd December 2012. No entries submitted after the deadline will be considered.
6. The poems shall be judged based on the creativity and relevance to the topic. Decision of the judges will be final.
7. Please refrain from using hateful/discriminatory content.
8. The contest is open to people from all over world.
Here are some inspiring words from famous poet Emily Dickinson to get you started,
Nature" is what we see —
The Hill — the Afternoon —
Squirrel — Eclipse — the Bumble bee —
Nay — Nature is Heaven —
Nature is what we hear —
The Bobolink — the Sea —
Thunder — the Cricket —
Nay — Nature is Harmony —
Nature is what we know —
Yet have no art to say —
So impotent Our Wisdom is
To her Simplicity.
More related Stories,
Kaas Plateau- Wild Flower Fantasy
For any queries related to the contest, kindly leave a comment.
Image courtesy Arijit Gupta. All rights reserved.
(Visited 165 times, 1 visits today)